Recipe: Whole sea bass with fennel mayonnaise from Rick Stein's Cornwall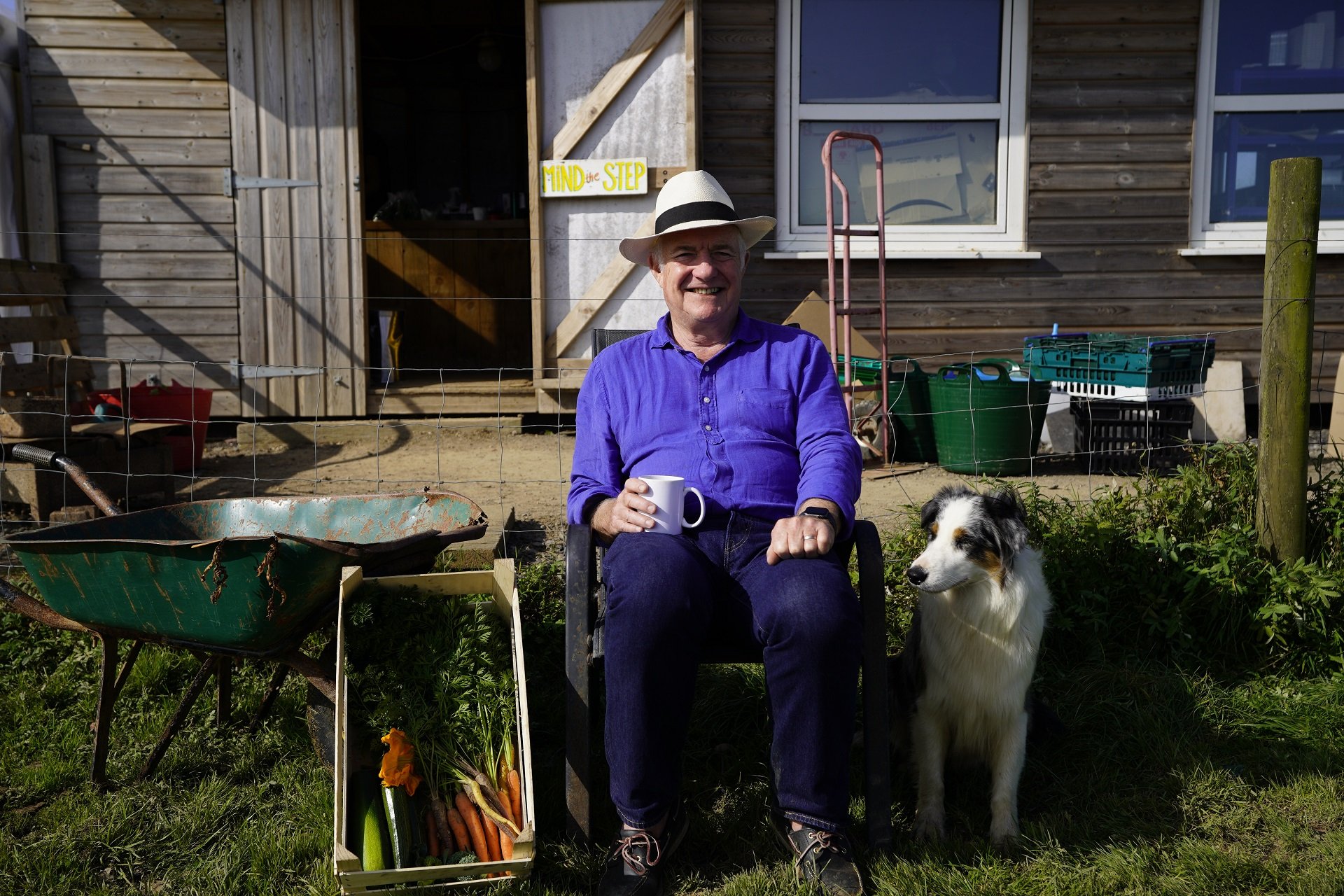 Recreate Rick's recipe for whole sea bass with fennel mayonnaise as seen on Rick Stein's Cornwall.
Sea bass and the aniseed flavours of fennel and pastis are a perfect match. The mayonnaise would also work well with salmon or bream, and keeps in the fridge for up to a week.
Ingredients
2 whole sea bass (about 450g-500g), gutted, cleaned and trimmed of fins
2 tbsp olive oil
1 bunch fennel herb
2 tbsp pastis
salt and freshly ground black pepper
For the fennel mayonnaise (makes 150ml/¼ pint)
1 egg yolk (at room temperature)
1 tsp white wine vinegar
150ml sunflower oil, rapeseed oil or olive oil (or combination)
1½ tsp pastis
2–3 chives, finely chopped
½ tbsp fennel herb, finely chopped
Method
Slash each fish three-to-four times down both sides, rub them all over with the olive oil and season well, inside and out, with salt and pepper. Push some fennel herb into the cavities.
To make the mayonnaise, in a bowl or food processor, whisk together the egg yolk, vinegar and a pinch of salt. Start adding the oil very slowly, literally a drop at a time – if you go too quickly the mayonnaise will split. Keep adding the oil in a very slow, fine stream until the mixture is really thick. Stir in the pastis, chives and fennel herb and add more salt if required. Set aside.
When ready to cook the seabass, preheat the grill to medium. Put the fish on a grill rack and cook for 6–8 minutes, or until just cooked (they should be cooked through without having to turn them over). Use the crispy, browned side as the presentation side.
Carefully lift the fish off the grill and serve with the fennel mayonnaise and some boiled new potatoes and salad.
Find out more about the series here.
FRESH FISH DELIVERED TO YOUR DOOR
Enjoy a lovely selection of fresh fish delivered straight to your door from Cornwall. Some to use straight away, like our Thai fish cakes with dipping sauce, and some to have in the freezer ready for your next curry night or fish pie craving.