Rick Stein on From Venice to Istanbul
07.08.2015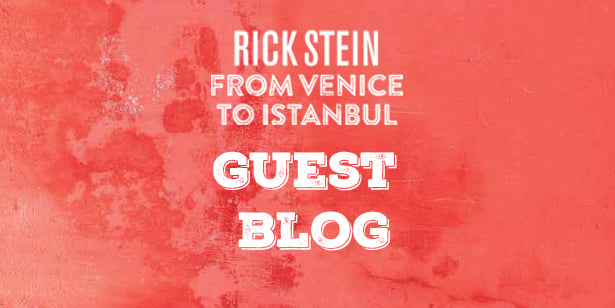 "I wanted to do a book and TV series about Eastern Mediterranean cooking; olive oil, lemons, tomatoes, garlic, sweet fish and tangy sheep and goats cheeses. I also wanted the spicy flavours of Syria, Lebanon, Israel and Egypt; chilli, sumac, peppers, cumin and cinnamon.
It soon became apparent, however, that much of this part of the world was simply too dangerous to travel through. Then a very good friend of mine said, 'Why don't you do a whole series about Greece?'.
I've long loved the underrated cooking of Greece and I thought why not Turkey as well, the latter having some famously spicy food.
I decided I'd start my journey in Venice and pick up some great Italian food then travel the long way round to Istanbul via Croatia, Albania and Greece and throw in some nostalgia for the flavours of Byzantium while I was about it.
It was, needless to say, a memorable journey tasting some of the best Mediterranean food."

Rick Stein: From Venice to Istanbul is aired on BBC2 every Friday at 9:30pm from 7th August 2015.