Rick Stein – The Road to Mexico: Episode seven, Oaxaca to Yucatán Peninsula
03.01.2018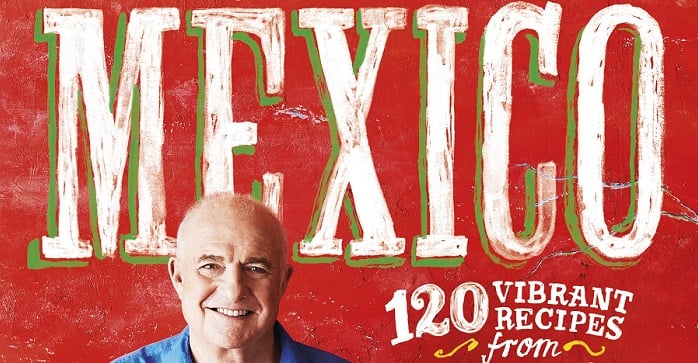 Rick Stein The Road to Mexico: Episode seven
Rick's journey begins to draw to a close as he heads east from Oaxaca to the Yucatán Peninsula – a place once frequented by real pirates of the Caribbean, including our own Sir Francis Drake.
First up, Rick savours an authentic Cuban spit roast pig BBQ, before going to sample Campeche's most famous dish, octopus. Cooked down with garlic, chilli and paprika until sweet and tender. Back in Padstow Rick demos how to make coconut prawns with papaya sauce. It's a popular dish served in the Yucatán peninsula, often served with apple sauce, but far less frequently with a papaya and habanero dipping sauce – which Rick much prefers. King prawns are coated in batter before being dipped into a mix of plain flour, panko breadcrumbs and desiccated coconut and then fried in corn oil. Served with zingy dipping sauce they make a great starter.
Next stop is the beach at Campeche, where Rick met some local fisherman to hear the stories of the sea and learn a super simple by delicious recipe for fish soup. It's a dish they make on their boats using fish straight from their nets cooked in a stock of water, onions, garlic and peppers – served with a spicy, citrus salsa. As luck would have it, it's a special day in Campeche, the 500th anniversary celebration mass of the arrival of the Spanish in Yucatán, which means parties and fireworks for Rick to experience. A very local affair.
The following day Rick sets off to explore the magnificent ruins of the Mayan city of Uxmal. Considered one of the most impressive cities of the Maya world, it features carvings, terraces and imposing pyramids. On route he stops in a small village, Pomuch, to visit a tortilleria to discover how fresh tortillas are made. Once in Uxmal, Rick pays a visit to see Don Hernan and his wife Azaria in a traditional Mayan house in Santa Elena. Whilst there, they cooked Rick a homely dish of tortillas with boiled eggs and a Mexican version of hummus – made with pumpkin seeds, ripe tomatoes, chives and coriander.
Following his Mayan experience, Rick's back in Padstow to knock up a popular dish from Yucatán, Pan de cazon (sardines in tortillas with spicy tomato sauce). In Mexico it's served with dogfish, but Rick notes that the few times he tried it, it tasted more like tinned sardines, hence the change for the recipe. The fish is sandwiched between crisp corn tortillas and covered in a slightly spicy tomato sauce before serving with re-fried beans and of course, sliced avocado.
If you've been inspired by Rick's Mexican adventures, come along to our cookery school in Padstow to learn some of the techniques and dishes, including char-grilled beef tacos with spring onions and guacamole, deep fried bream with hot salsa, and prawn panuchos with avocado and re-fried beans. And of course you can buy a signed copy of the book here.