Rick Stein – The Road to Mexico: Episode two, Monterey to San Diego
14.11.2017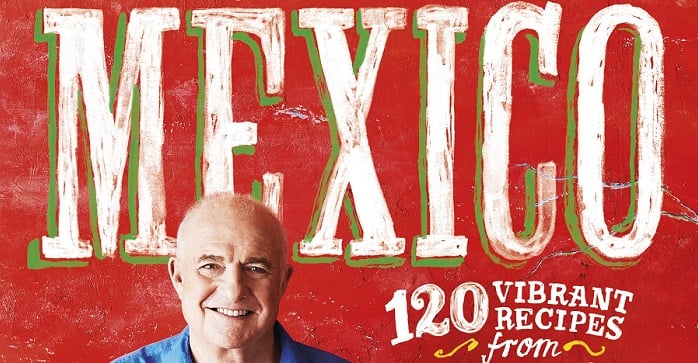 Rick Stein The Road to Mexico: Episode two 
In this episode Rick continues travelling down the Californian coastline immortalised by Steinbeck, past citrus groves, and vineyards that inspired one his favourite movies, 'Sideways' and into the city of dreams, Los Angeles, before reaching San Diego.
On his first foodie stop, Rick's pays a visit to Splash Café in Pismo Beach, the 'clam capital of the world', to meet the owner Joanne Currie, and sample their specialty, clam chowder served in a sourdough bowl. Of which, they make over 40,000 gallons a year!
We then cut back to Padstow to see Rick demo his own clam chowder recipe, as the one he ate at Splash Café is very much under lock and key. The clams, which come from just across the Camel Estuary at Porthilly, sit in a beautifully creamy chowder flavoured with bacon, bay leaf, onion, leeks and celery, and thickened with some cubes of potato – served in a hollowed-out crusty roll. Perfect comfort food for this time of year!
Up next, Rick travels to Santa Barbara, home of The Hitching Post II – a bar that features heavily in one of his favourite films, Sideways. Whilst there he enjoyed a lovely chat with owner Frank Ostini over a glass of Pinot wine and a well-marbled steak with some buttery artichokes, which he adored. Then it's onto the Pacific Coast Highway to take in some incredible views and make most of having a convertible Mustang before stopping off at Churchill Farm to talk citrus fruit, particularly pixie tangerines (a seedless variety) and mandarins, with owners Jim Churchill and Lisa Brenneis. Inspired by his time at the farm, Rick prepares a cake that celebrates Californian circus fruit. Made with ground almonds and olive oil, and doused in lemon syrup it remains delightfully moist.
We re-join Rick truly living the dream on the Pacific Coast Highway heading towards LA – through Malibu and the Hollywood Hills. First stop in the city of dreams is The Musso & Frank Grill, that opened its doors on Hollywood Boulevard nearly 100 years ago, 1919 – Rick chats to the current owner, Mark Musso, whilst sitting in Steve McQueen's seat! Over the years many film stars have eaten there, including Marilyn Monroe, Brad Pitt and Charlie Chaplin, for which Rick tried his dish from the menu – grilled lamb's kidneys with bacon topped with a zingy lemon and herb vinaigrette.
Korean-Mex street food in next on the menu for Rick as he spends some time with the owner of Kogi, Roy Choi – beef sliders, chicken quesadillas and tacos with kimchi. Just a glimpse of the food that's to come in future episodes.
Still in LA, burrata wrapped in salty speck ham with peas and mint is next up at Osteria Mozza on Melrose Place with famous chef/owner Nancy Silverton. The restaurant includes a mozzarella bar, which creates endless light and delicate cheese dishes with mozzarella and burrata – all healthy, but with a rich LA twist.
A trip to La Scala restaurant to try their famous chopped salad and a chat with Gigi Leon about it's origins is next. As Rick says in the accompanying book: 'I'm a big fan of this chopped salad. It's all about the variety of the ingredients that you add and I like the way everything is uniform in size.' A beautiful combination of iceberg lettuce, salami, mozzarella, chickpeas and a few other raw veg, all brought together with a simple red wine vinegar and mustard dressing.
To end the episode, Rick muses about his favourite film, Some like it hot, whilst at Hotel Del Coronado in San Diego. 
Make sure you watch BBC2 next Tuesday at 9pm where Rick heads further south; San Diego to Baja California, and treat yourself to a signed copy of Rick Stein The Road to Mexico here.