Rick Stein's Cornwall: Davidstow cheese and chive scones recipe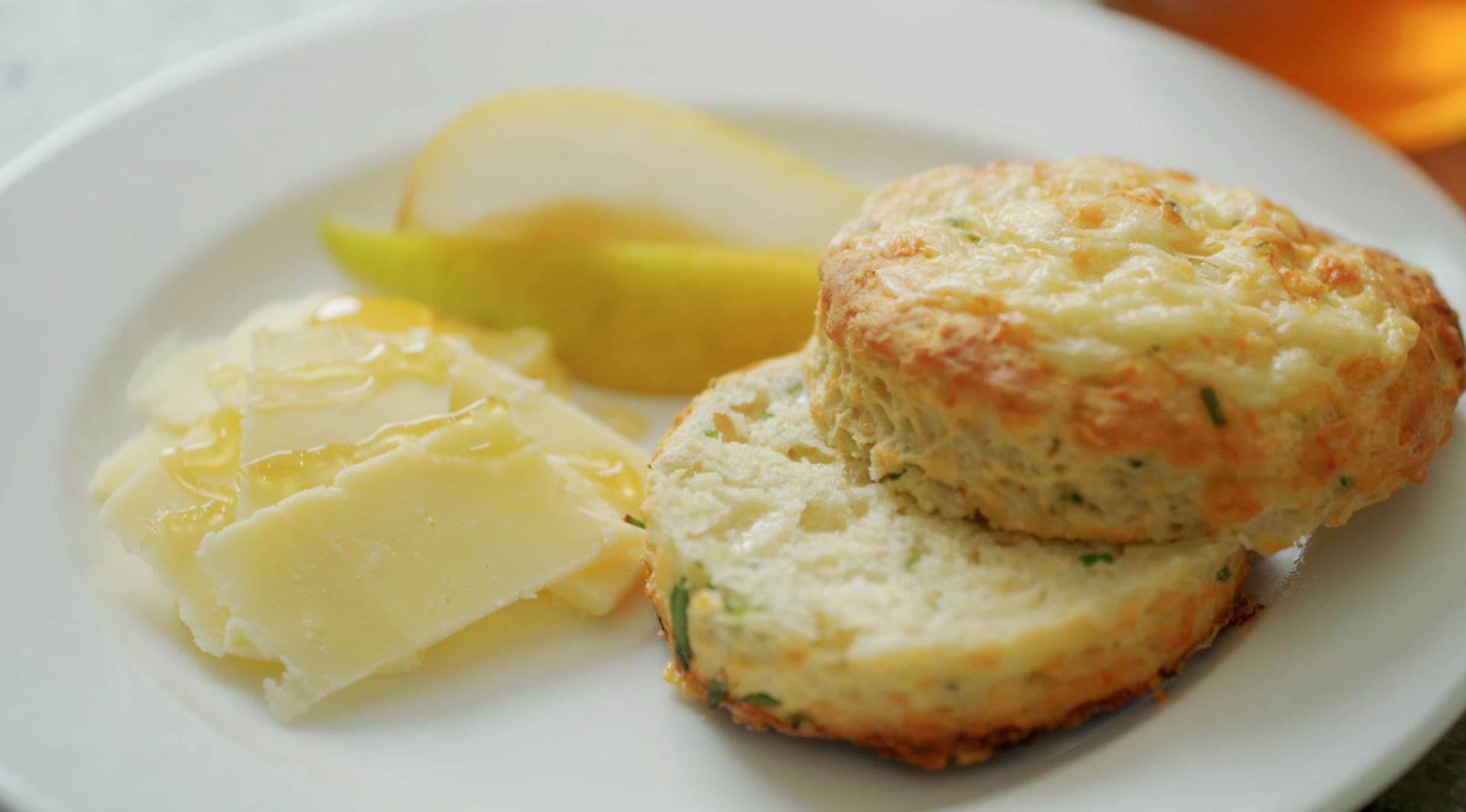 As seen in series two episode eight of Rick's Stein's Cornwall on BBC2 – Rick's cheese and chive scone recipe is a Cornish classic that's easy to bake at home. Delicous served warm with a good chunk of Davidstow Cheddar, sliced pears and a drizzle of honey.
Makes 8-10 scones
Ingredients
450g self raising flour
2 tsp baking powder
1 tsp dry English mustard powder
50g butter, cubed
Pinch salt
225g Davidstow Cheddar, grated
200-250ml milk
Bunch chives, chopped
To serve, sliced pears and cheese and clear honey
Method
Preheat the oven to 210c/190c fan
In a large bowl, sift together the flour,baking powder, salt and mustard powder, using your fingertips rub in the cubed butter and stir in about 200g of the cheese, chives and then add enough of the milk to bring the dough together to a soft but not sticky dough.
Flour a board and turn out the dough and briefly knead. Roll out the dough to about 4cm thick. Using a 6-7cm cookie cutter cut out the scones and transfer to a baking sheet, brush the tops with a little milk and top each scone with the remaining cheese, bake for 12-15 minutes until well risen and golden.
Cool on a wire rack.
Serve halved and top with a slice of cheese, a slice of pear and a drizzle of honey.
DISCOVER MORE RECIPES FROM RICK STEIN'S CORNWALL
Recreate your favourite recipes from both series one and two of Rick's adventures around Cornwall. Something sweet, something savoury, something spicy and lots more to cook at home.