Rick Stein's Cornwall: Steak and Kidney Pudding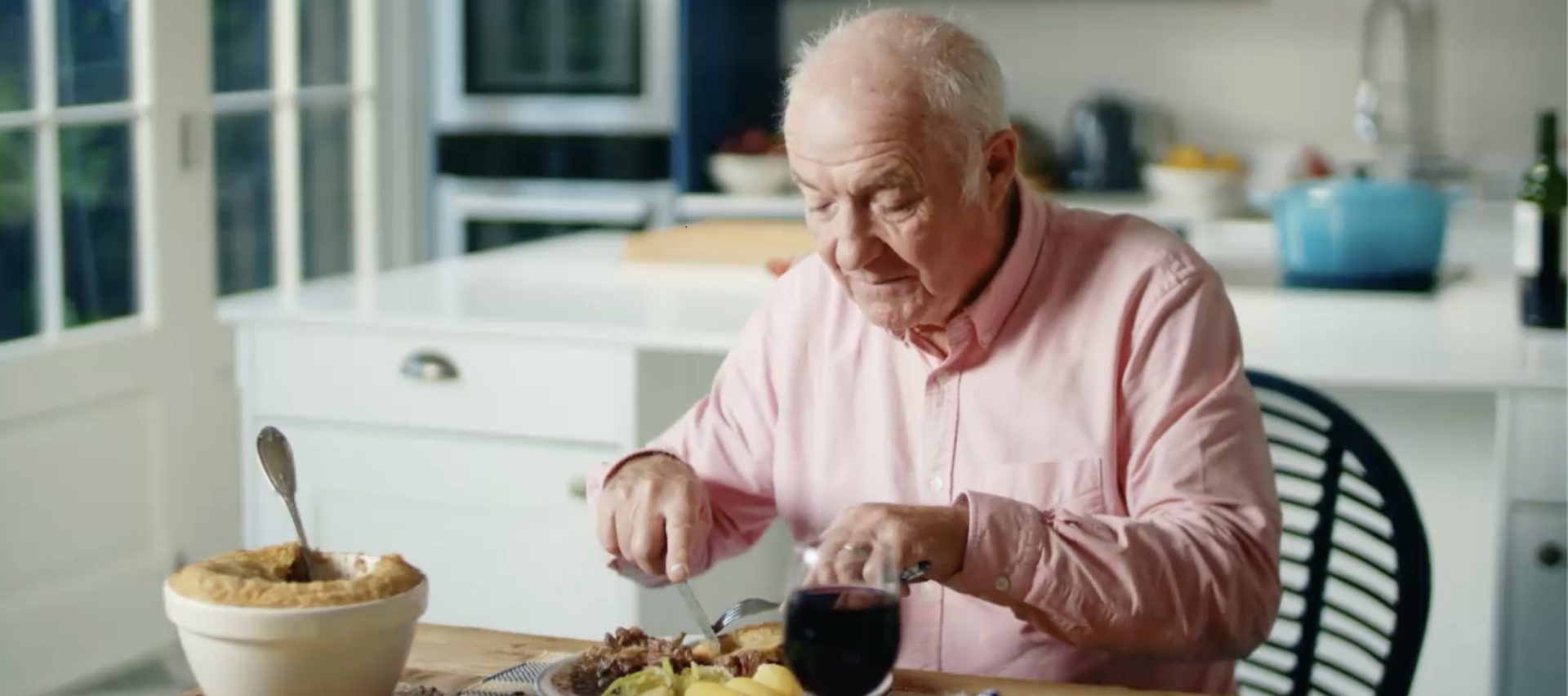 As seen on Rick Stein's Cornwall, this is Rick's steak and kidney pudding recipe. One of his favourites for Sunday lunch at home, it brings back fond childhood memories for him and we know you'll enjoy it too. Exactly what's needed after a bracing weekend wander with your family.
Serves 6
Ingredients
700g chuck steak
225g ox kidney
2½ tablespoons plain flour
1 teaspoon of salt
1 teaspoon of cracked black pepper
1 medium onion, chopped
10g parsley, chopped
The leaves from 2 sprigs of thyme
2 bay leaves
1 tablespoon dark soy sauce
Beef Stock
For the suet pastry:
350g self-raising flour
175g shredded suet
A large pinch of salt
225ml cold water
Serve with steamed Savoy cabbage and plain boiled potatoes
How to cook steak and kidney pudding
Cut the steak into 2.5cm pieces. Cut the ox kidney into small pieces and snip out the white core with scissors. Put the steak and kidney into a bowl with the flour and seasoning and toss together well. Mix in the onion, parsley, thyme and bay leaves. 

To make the pastry, mix the flour, suet and salt with 225ml oz cold water to form a soft dough. Turn out onto a lightly floured surface and knead briefly until smooth.

Using a floured rolling pin, roll out the dough into a 36cm circle. Cut out a quarter of the circle, set this aside for the lid.

Use the remaining dough to line the base and sides of a lightly buttered 1.75 litre/3 pint pudding basin. Overlap the cut edges slightly and brush with water, pressing together to seal well.

Spoon the meat mixture into a basin and add the soy sauce and enough beef stock to come three-quarters of the way up the meat. 

Roll the reserved piece of pastry into a circle about 1cm larger than the top of the basin. Brush the edge with water, press it firmly on to the top of the pudding and crimp the edges together well to make a good seal. Cover the basin with a pleated sheet of parchment and a pleated sheet of foil and tie securely in place with string. 

Put some sort of trivet into the base of a large saucepan, cover with about 5cm of water and bring it to the boil. Put the pudding into the pan, cover with a well-fitting lid and leave it to steam for 4 hours, topping up the water now and then from the kettle when necessary.

To serve, uncover the pudding and serve it straight from the basin with some steamed Savoy cabbage and boiled potatoes. 
MORE RECIPES FROM RICK STEIN'S CORNWALL
Recreate your favourite recipes from series one, two and three of Rick's adventures around Cornwall. Something sweet, something savoury, something spicy and lots more to cook at home.