Rick Stein's Gravadlax Recipe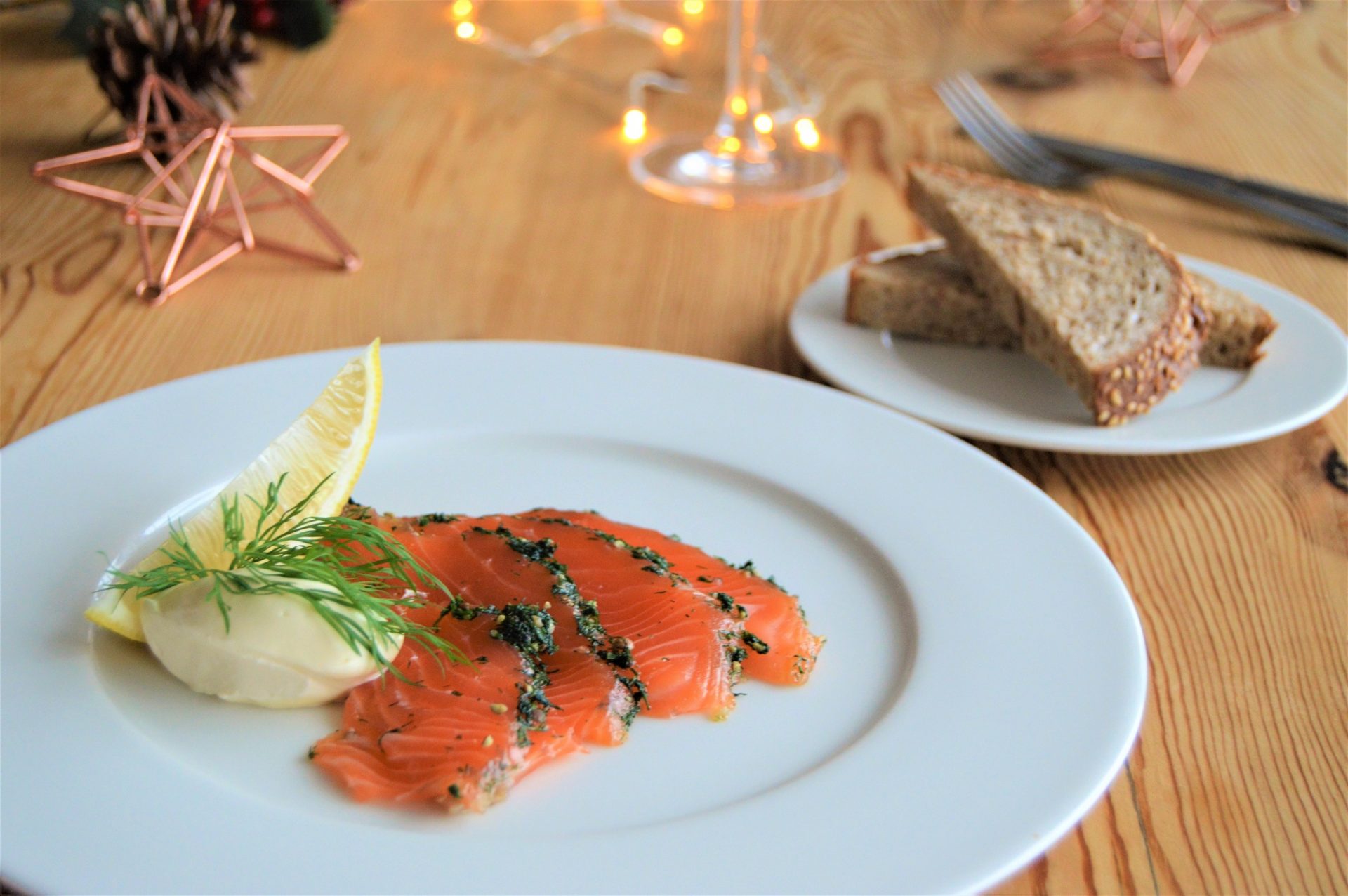 Learn how to make Rick Stein's gravadlax – the perfect addition to a Christmas buffet, or as an impressive starter to a dinner party.
"Making your own gradavlax is absolutely worthwhile. You never get quite the same intense dill flavour if you buy it. I particularly like the flavour of the white peppercorns in this cure." Rick Stein
Ingredients
SERVES 6
2 x 750g skin-on salmon fillets
1 large bunch dill, roughly chopped
100g coarse sea salt
75g white sugar
2 tbsp crushed white peppercorns
For the horseradish and mustard sauce:
2 tsp finely grated horseradish (fresh or from a jar)
2 tsp finely grated onion
1 tsp Dijon mustard
1 tsp caster sugar
2 tbsp white wine vinegar
A good pinch of salt
175ml double cream
Method
Put one of the salmon fillets, skin-side down, on to a large sheet of cling film. mix the dill with the salt, sugar and crushed peppercorns and spread it over the salmon. Place the other fillet on top, skin-side up.
Tightly wrap in 2 or 3 layers of cling film and lift on to a large, shallow tray. Rest a slightly smaller tray or chopping board on top of the fish and weigh it down. Refrigerate for 2 days, turning the fish every 12 hours so that the briny mixture, which has developed inside the parcel, bastes the outside of the fish.
For the horseradish and mustard sauce, stir together all the ingredients except for the cream. Whip the cream into soft peaks, stir in the horseradish mixture, cover and chill.
Remove the fish from the briny mixture and slice it as you would smoked salmon, then serve with the sauce.
Recipe from Rick Stein's Seafood, BBC Books, 2006.