RICK STEIN'S LONG WEEKENDS: EPISODE 6, LISBON
11.11.2016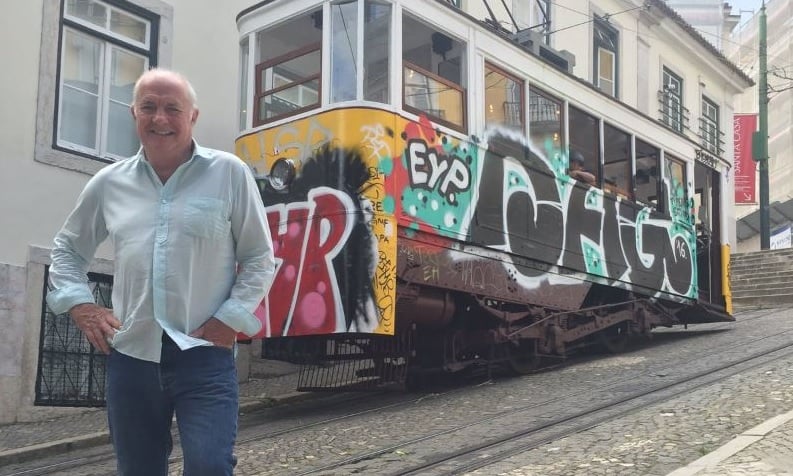 After exploring Bordeaux, Berlin, Vienna, Bologna and Reykjavik earlier in the year, Rick Stein's Long Weekends are back on BBC2 on Friday nights at 9pm. So, clear your schedule, sit back and enjoy a culinary adventure around some of Europe's most prized cities. This week we take a trip to Lisbon for a Long Weekend to sample some of the delightful food that Portugal has on offer…
The episode started with Rick checking into his hotel and talking about St Anthony, patron saint of Lisbon, whose sardine festival sends the city crazy every June. When in Lisbon, start the day with a pasteis de belem (custard tart), just as Rick did, before mooching past trams and up the many hills in the city. Following in Lord Byron's footsteps, Rick then shared why he likes Lisbon so much. A trip to Cervejaria Ramiro to sample clams, prawns and carabineros is followed by Rick having a classic prego – a simple sandwich of tender, thin steak, very popular dish in Portuguese cuisine. Pork and Clams are next on the menu, back in Padstow this time though – Rick remarked at how delicious the combination of salty pork and sweet clams is. A trip to the Belem Tower was followed by piri piri chicken at Valenciana and a meeting with Joao Moreno the magician! Grilled Sardines at the Moma Grill Restaurant and exploring Lisbon's famous Aguas Livres Aqueduct were followed by a visit to Restuarante Adraga for clams with prawns, percebes and some grilled bass. The perfect lunch before a wander along Adraga beach.
Back in his kitchen in Padstow, Rick cooks almond tart with a difference – no frangipani, simply butterscotch-tasting almond baked in a pastry case. Deliciously light and crunchy. Next up Rick was treated to a bowl of caldo verde, a popular Portuguese soup of potatoes, kale, olive oil and salt, whilst listening to some live music from fado singers. How lovely.
Having had breakfast at his hotel, Rick visits Acucena Veloso, a fishmonger in the Salshana Fish Market before trying grilled corvina, a classic, lightly flavoured fish that can be found on many lunch counter specials in Portugal. At the Time Out Market, a place that creates food based on the best bites that can be found in the city, Rick sampled choco frito, Peixinhos da Horta, black pork cheek with sweet potato purée and Bacalhau a Bras (salted cod with onions, thinly chopped fried potatoes bound in scrambled eggs).
Inspired by the market, Rick then cooked pastesis de bacalhau (codfish pastries or fritters), a great snack that he enjoyed a couple of at Lisbon Airport. And what better way to end the show, than with a nice drop of chilled vino verde? Cheers, Portugal.
Don't miss Rick Stein's Long Weekends in Copenhagen next week on BBC2 at 9pm, and if you want to try out the recipes yourself, order a signed copy of the accompanying book here.