Shellfish Talks with Jack and Charlie Stein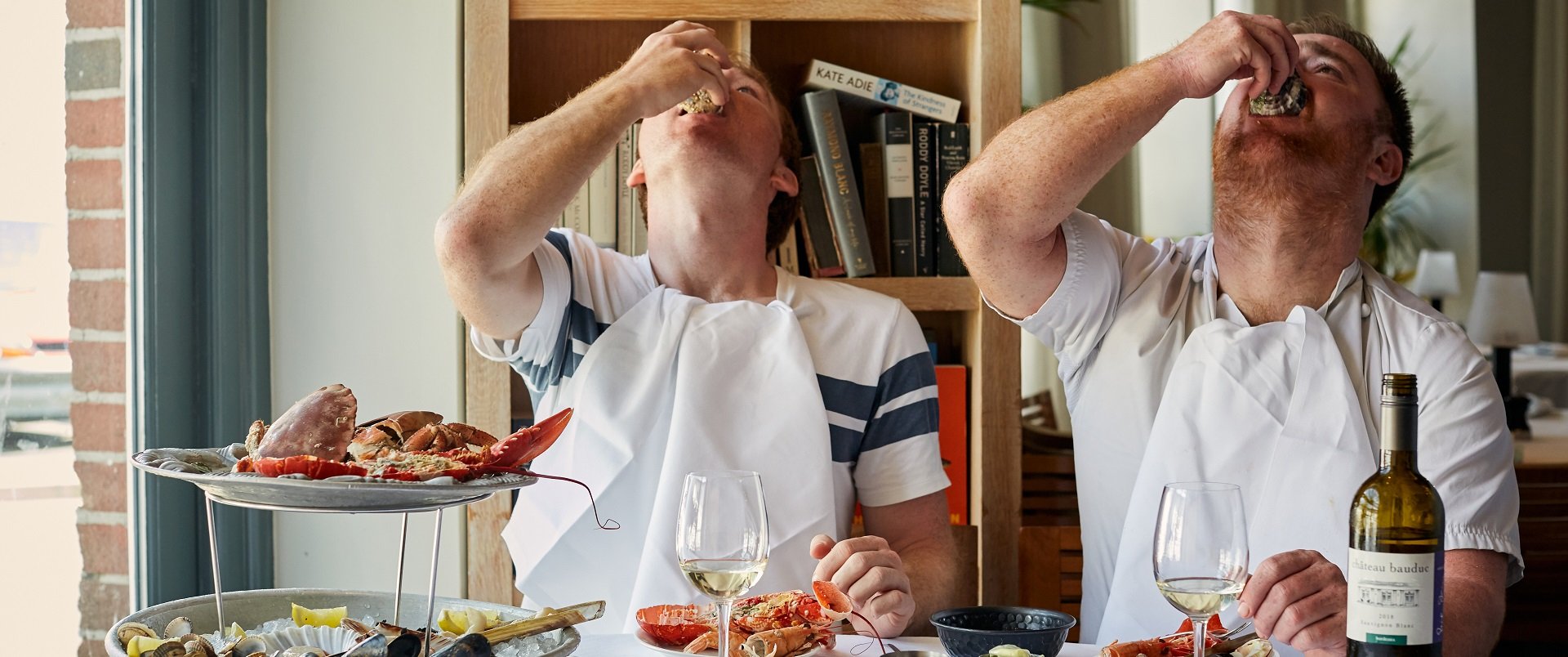 Growing up in a family of seafood lovers has seen Jack and Charlie enjoy all manner of shellfish around the world. In particular, they both love clams and oysters (no shallot vinegar or hot sauce with them for Charlie though).
Watch below to hear some snippets of stories, recipe and cooking inspiration, what wine to pair with them and more. Enjoy and look forward to experiencing a Summer of Shellfish across our restaurants during June, July and August. There's something for everyone.
Oysters
Pass the Muscadet…
Clams
Spaghetti vongole for supper, please.
Lobster
Pair with chips for the ultimate shellfish experience.
Cockles
Possibly the most nostalgic of shellfish.
Langoustines
Best from the west coast of Scotland.
Cornish king crab
The crab formerly known as spider.
Red prawns
The king of prawns.
Scallops
Rick says they're like little sweeties.
Join us for a Summer of Shellfish
This summer we're celebrating glorious fresh shellfish with classic dishes like Cornish lobster and chips, recipes that hero lesser loved species, events and more in all our restaurants and online too.