Sirloin steak with herb salsa cooked on oak smoked BBQ
17.07.2013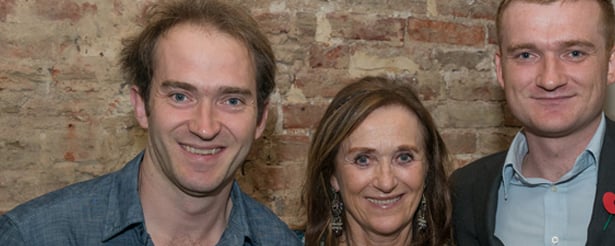 Here's a guest blog from Rick and Jill's son Ed:

Sirloin steak with herb salsa cooked on oak smoked BBQ
This summer I have been using any excuse to get out the BBQ. I have taken to using seasoned oak logs as a substitute to charcoal. I love the smell of wood smoke on a summers evening and I always enjoy the process of collecting the wood and getting the fire going. Oak is a dense hard wood that burns with a rich orange flame.
The coals that remain after the fire has died down will retain a good temperature for cooking over, much like charcoal. Yet with oak, the smoke is strong and aromatic and works well with steak as it flavours the fat perfectly. A herb salsa is a great way to freshen up the dish and complement the steak.
Here's my recipe for a great herb salsa:
A big bunch of flat leaf parsley
3 sprigs of fennel
1 sprig of mint and tarragon
2 garlic cloves
6 Kalamata olives de-stoned
1 shallot finely chopped
2 tbsp red wine vinegar
Splash of olive oil
Salt and Pepper
Finely chop all of the ingredients together only leaving the diced shallot to steep in red wine vinegar a little before mixing it in later.
Enjoy!