Stein's Stories: Daisy
04.07.2023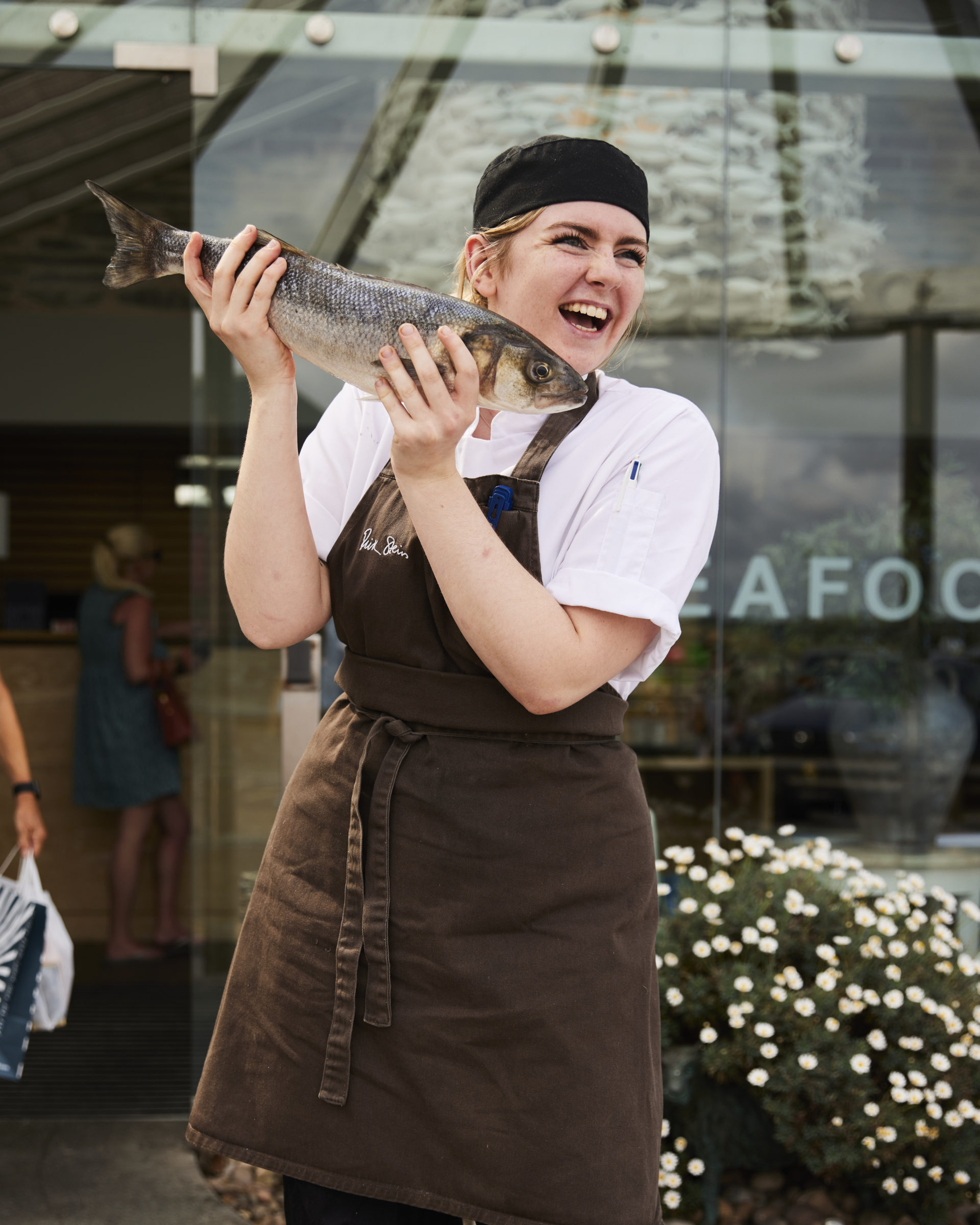 Meet Daisy, Chef de Partie at The Seafood Restaurant
Aged just 21, Daisy, a Chef de Partie at The Seafood Restaurant is already a force to be reckoned with.
Like many chefs, her love for food started at home before going into formal training and gaining experience in kitchens. COVID temporarily put the brakes on her cheffing career, but at the same time opened her eyes to opportunities beyond her home in Birmingham. Luckily for us, her parents are huge fans of Rick so encouraged her to apply for a role at The Seafood Restaurant. They even drove her down to Cornwall for a trial shift (thanks mum and dad – it was very successful).
Since day one, Head Chef Pete Murt has been guiding and inspiring Daisy to experience every section in the kitchen – with her favourite dish to cook for guests being Dover Sole a la Meunière. She says 'Whole Dover Sole is such an impressive fish and I love the process of pan-frying it with loads of foaming butter. A true Rick classic'. Daisy was recently given the responsibility of leading the kitchen for a dinner service, which needless to say, she took confidentially in her stride and can't wait to do again. Learning and improving is important to her and hopes to progress to junior sous chef and beyond with us in the coming years.
When the tables are turned and Daisy's dining at The Seafood (50% staff discount), her top recommendation is turbot ragout with miso and summer vegetables. 'You don't often see the words ragout and miso together but with the turbot it really works'.
Away from the kitchen, spending time outdoors and exploring this Cornish coast, especially sunset chasing, helps her to relax. Or when the weather isn't so kind, a good book and a quiet few hours is a welcome break from the buzz of restaurant life.