Stein's Stories: Amy
25.01.2023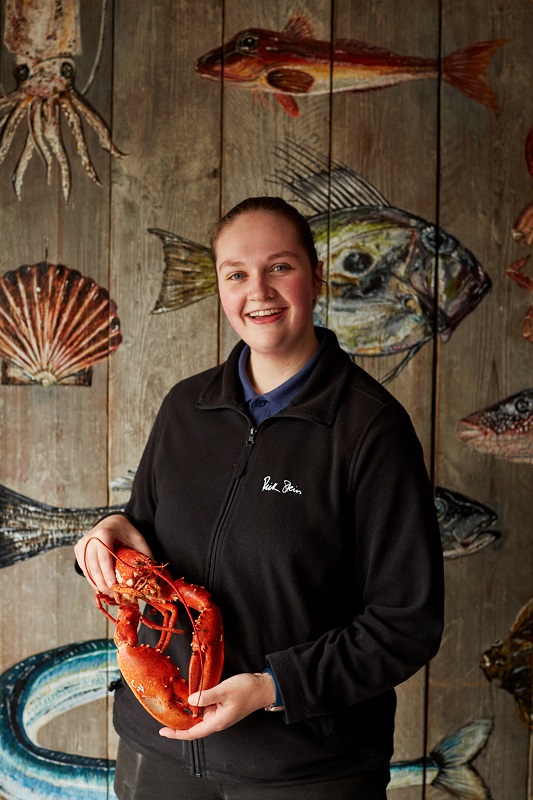 Meet Amy, Senior Sales Assistant at the Fishmonger & Seafood Bar
Our newly recognised fishmonger Amy is one of our senior sales assistants at Rick Stein's Fishmongers & Seafood Bar.
Amy studied Animal Management at college, and afterwards she joined the Rick Stein team as her first job in 2020. She started off in our then patisserie and moved to the deli and the online shop before she settled in our fishmongers. It was her time working behind the fish counter, learning how to fillet fish at the deli where her interest in fish began and wanting to become a fishmonger.
Amy now works with our team at the fishmongers & seafood bar as our senior sales assistant and last year, she completed the Master Fishmonger Standard. She studied for a year to pass the theory and practical test to become a certified fishmonger. This qualification has been around since 1380 and the Fishmonger's company said Amy is a very neat and tidy worker and has good knowledge of the health and safety to become a fishmonger.
Amy's favourite dish to eat would have to be brill fillets with sautéed spinach and beurre blanc.
Outside of work, Amy loves to walk and spend quality time with her beloved Labrador, Poppy. Their favourite beach for dog walks would have to be Trevone.