Summer menu at Rick Stein, Fistral
22.06.2018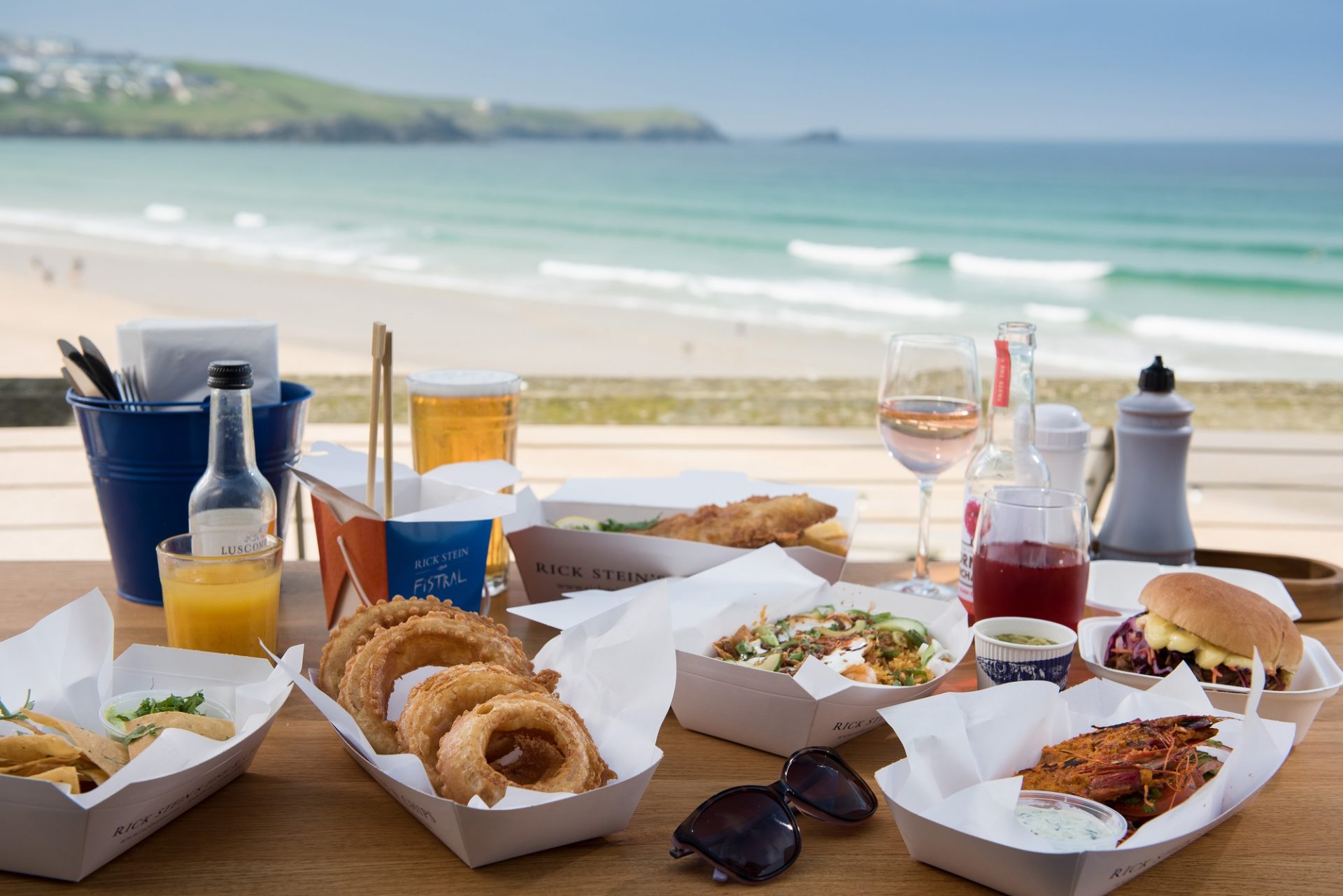 We're welcoming summer at Rick Stein, Fistral in Newquay with a range of new dishes for you to try on the menu. Just picture yourself sitting on our beachside terrace with a cold drink in hand enjoying some of these exciting dishes whilst watching surfers ride the waves…
During his recent Mexican adventure, Rick discovered over 100 vibrant recipes and we've brought four of them to the menu at Fistral
Ensenada fish tacos with chilli, coriander and pico de gallo salsa
Battered mackerel with mayo, chilli sauce and lime
Totopas (fresh corn tortillas) with guacamole
Mexican inspired pulled beef brisket burger with pickled slaw and chipotle chilli relish in a bun
Tandoori prawns – whole shell-on prawns in a masala and yoghurt marinade. A classic from Rick's 2004 Complete Seafood book.
Tempura oysters with soy and sesame dressing. Perfect if you'd love to try oysters, but aren't sure about eating them raw for the time first.
All washed down with a pint of Cornish pilsner from Sharp's.
View our full sample menu here.
We hope to welcome you to Rick Stein, Fistral this summer.