Summers in Cornwall
08.07.2013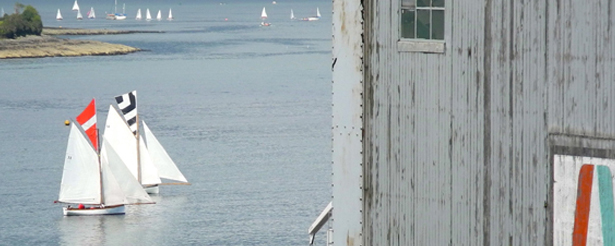 With some lovely weather here in Padstow, we've been making the most of our summer with BBQs, days at the beach and picnics on the coast.
If you've always wondered how Rick spends his summers, here's an insight from him on why he loves summers in Cornwall:
Some people complain that every where is too busy in Cornwall in the summer, but I like Padstow and Falmouth buzzing. Don't get me wrong, I love it in the winter when the cliffs and the beaches are your own, but there's a real excitement around when the restaurants are what we humourously refer to as 'rammed', there's a big queue outside the fish & chip shops and all the tables are gone at The Cornish Arms.
I spend a fair bit of time in Australia and they jokingly refer to our summer as being about the same temperature as their winter, but actually they all concede that the long days stretching to late evening are something quite special. It's perfectly warm for me, there's a mild conviviality in the climate in summer, I love the drive from Padstow down to Falmouth on a July evening for some lobster or turbot at Rick Stein's Fish on Discovery Quay.
Another pleasure for me is to sit at the bar in The Seafood Restaurant and order up a selection of small plates of oysters, scallops, langoustines, sautéed squid or clams, all cooked a la plancha and washed down with a glass of Chablis or two.
If I'm not having a meal in any of the restaurants, I'll order a Dover sole from Stein's Fisheries and grill it at home with a butter sauce and fines herbes from the garden. Each time I walk out in my garden at this time of year I get dive bombed by two seagulls rearing chicks on my roof. I suppose I should clear them out in some way, maybe sneaking up on them, taking the eggs and boiling them – then put them back so they can sit on them all summer. But I suppose that's rather heartless as I think they've got as much right to be there as me, rather more perhaps.
Whatever you'll be doing this summer, enjoy!