The best wines to enjoy at The Seafood Restaurant
12.08.2013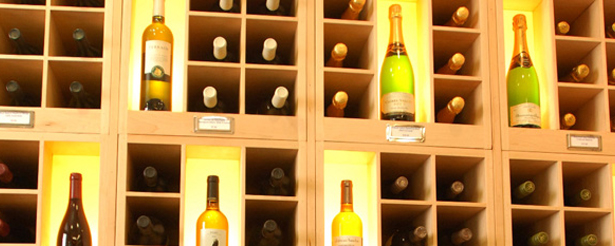 If you've ever thought that you can only enjoy white wines with fish, then read on…
Here is a guest blog from Rick and Jill's youngest son, Charlie, who works for The Vintner.
The best wines to enjoy at The Seafood Restaurant
After discovering Red Grant (played brilliantly by Cornishman, Robert Shaw) is an enemy assassin in From Russia With Love, James Bond mutters the lines 'Red wine with fish… Well, that should have told me something", a reference to an earlier dinner choice. For all his sophistication, tuxedos and Martinis – Bond clearly wasn't particularly versed on the finer points of food and wine matching.
There are in fact many red wines that will match quite beautifully with fish; a light Loire red made from Cabernet Franc will go very with salmon or tuna steak, or even a Pinot Noir or an Italian Valpolicella.
I think the most important aspect to consider when matching food and wine is to match the weight of a wine with the weight of the food you're eating. I'll give two examples from the magnificent menu at The Seafood Restaurant.
Oysters & mussels with light whites like Picpoul and Muscadet
Picpoul, literally means 'lip stinger' in French, a reference to its piercingly high acidity. It's a light bodied wine with an almost salty taste, it's this combined with the salty, mineral oyster that makes them a perfect match. They're both light, so one doesn't overpower the other.
White Burgundy with turbot and hollandaise
For me this is the ultimate pairing at The Seafood Restaurant and something I long for almost daily. White Burgundy is made from Chardonnay (look for names like Saint Véran, Mercurey and Bourgogne Blanc) a grape variety that has lost some of its shine since the 90s, but actually makes the finest white wines in the world. Chardonnay from Burgundy can be very rich and almost buttery in its texture. Roast tronçon of turbot with hollandaise sauce is an incredible rich dish with full flavours, so needs a wine with equal weight and punch behind it.
I don't think you can go too far wrong with Mercurey Blanc 2007, Chateau de Chamirey – in Magnum of course!
Browse the wine list
Food photography © David Griffen