The Great British Bake Off: bread week
19.08.2015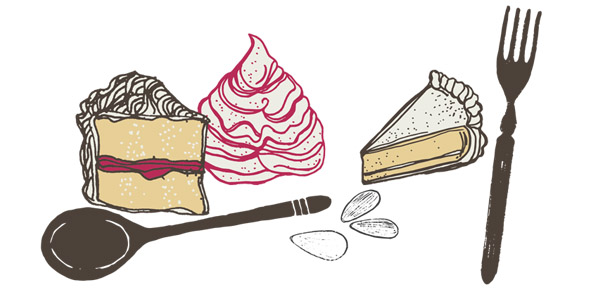 Bread week is the next challenge for the remaining GBBO team. The signature challenge is quick breads, with no proving necessary, then Paul Hollywood challenges the team to make baguettes before the show stopper round of a 3D edible bread sculpture. Stuart Pate, who works with our bakers in Padstow to create freshly made bread every day, gives us his top tips for the bread week challenges.
Quick bread
You can tell quite quickly whether a dough will need proving or not as it won't have yeast in the recipe. The process of proving removes the taste of yeast, so avoid recipes that include that in it. I'd actually go for the Piadina flatbread that Rick discovered on his latest travels in Venice. They're quick and easy to make and taste really great stuffed with prosciutto, rocket and soft cheese.
Baguettes
We actually make these daily in our bakery in Padstow for Stein's Deli and Stein's Patisserie, so we've honed our technique. The trick to this is getting your dough long and thin. I find it easier to roll my dough on a clean, damp surface as opposed to one covered in flour, as it allows the dough to grip. Roll the dough out a little bit at a time so it doesn't shrink back too much. Place onto a tray with a little flour or semolina to prove, then before it rises too much, round off the pointed ends and score with a sharp knife.
3D edible bread sculpture show stopper
I've actually won an award for this back in the 1980's in Australia so I think I'd work with the same concept again. I created a horse cart from dough with two wheels and filled the cart with different types of miniature breads: cottage loaves, plaits, breadsticks, tiger loafs. I decorated with a display of dried wheat and presented it on a large wooden board. Perfect for a breakfast centre piece on the table or for a harvest festival.