Rick Stein – Road to Mexico: Episode one, San Francisco to Monterey
07.11.2017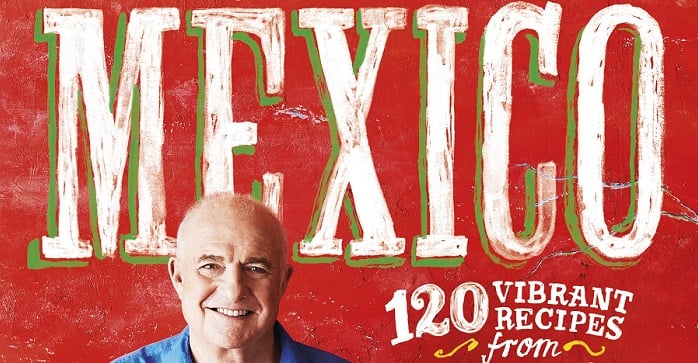 Rick Stein The Road to Mexico: Episode one
Back in 1968, having heard the Mamas and Papas' 'California Dreaming', Rick was filled with a desire to embark on his own road trip down the Pacific Coast Highway to the Mexican border and beyond.  Now in 2017, he retraces his steps in a seven-part BBC2 series and accompanying book.
Rick starts his foodie adventure at Fisherman's Wharf, a busy tourist area in San Francisco that offers views of the famous Golden Gate Bridge and Alcatraz where he samples some beautiful Dungeness crab meat with a cocktail sauce. This is followed by a visit to The Tadich Grill, California's oldest restaurant that opened in 1849, and as Rick says, it hasn't changed too much since. On the menu Hangtown fry, an omelette with oysters and bacon that became popular during the Californian goldrush in the 1850, and Cioppino, a seafood stew that Rick goes on to demo back in his own kitchen. Made with monkfish, mussel and prawns in a chunky tomato sauce and served with chargrilled sourdough (another staple of life in San Francisco).
Back in the USA, Martin Yan, a well know Chinese chef, takes Rick to explore most famous Chinatown in the world. First stop, the Golden Gate Fortune Cookie Factory to learn how fortune cookies are made first hand – amazing how many different shapes and sizes they come in. No visit to Chinatown would be complete without some food, so Martin takes Rick to MY China restaurant for some inspiration, including dumplings filled with scallops, and prawns with a spicy dressing.
Back in Padstow, Rick demos how to cook macaroni cheese with an American twist – made with masses of cheese and plenty of smoked bacon, and topped with breadcrumbs and Parmesan. The addition of bacon elevates this simple, homely dish into something even better – definitely a recipe to try out.
Next, Rick travels north of San Francisco to the Petaluma area to meet the owner of The Hog Island Oyster Company, Terry Sawyer. Who it turns out has eaten The Seafood Restaurant in Padstow – the oyster industry is clearly a small world. Rick samples them with a fresh, zingy chilli, coriander and lime dressing.
As San Francisco is the home of sourdough, prepare for an education in all things bread as Rick meets up with the British head baker at Tartine Bakery, Richard Hart. This meeting inspired a simple open sandwich that Rick demos back in his cottage. The toasted bread is topped with poached chicken breast, avocado, tomato and little gem lettuce.
Make sure you watch BBC2 next Tuesday at 9pm where Rick heads further south; Monterey to San Diego and treat yourself to a signed copy of Rick Stein The Road to Mexico here.