Top five tips for gardening with Padstow Kitchen Garden
02.04.2015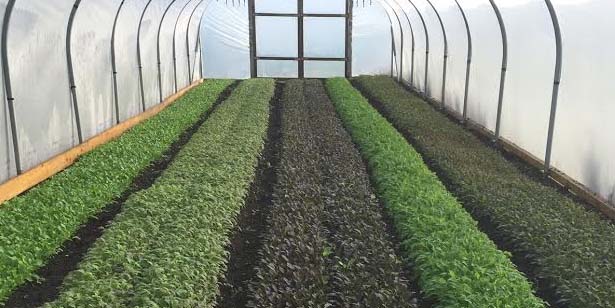 Between 13th – 19th April, it's National Gardening Week – so we got in touch with our supplier Ross Geach from Padstow Kitchen Garden to get some of his top tips for gardening.
1. Think about what you grow
If you have limited space, think about what fruit and veg you spend the most money on in the supermarket and grow more expensive items. Don't fill up your plot with low cost items like potatoes, spend your time and money on mixed salad, herbs and tomatoes.
2. Sow thickly
When sowing vegetables such as leeks, carrots and radish, sow very thickly and in straight rows. Not only will this help to stifle the weeds and make amends for any that don't germinate, but once they get to a thinning out stage you can eat the thinnings.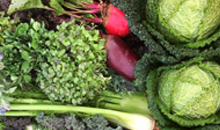 3. Grow multicrops
Multicrops like nasturtium flowers have edible leaves, beautiful flowers and at the end of the season you can even pickle the seeds. Great for those on a budget.
4. Take your time
Once we get into the spring and the ground warms up, it's very easy to get excited and fill your whole plot, but it's best to sow for successional harvests. In my raised beds I sow one metre at a time and when I see the first sign of germination, I sow the next metre.
5. Seed swap
Take seed swapping to a new level. Most seed packs contain more than you need, so speak to friends and family about swapping seeds or try to organise swapping vegetables. Rather than neighbours or nearby allotments all growing the same thing, when you each get a glut of a particular vegetable, it's great to share it around.

For more great gardening tips from Ross, join him for an exclusive course with Padstow Seafood School on July 10th where you will meet at his farm for a tour before returning to Padstow Seafood School to cook a dish with the produce you've harvested from the farm. Find out more here.