Top tips for BBQ success from Ross Geach
22.07.2021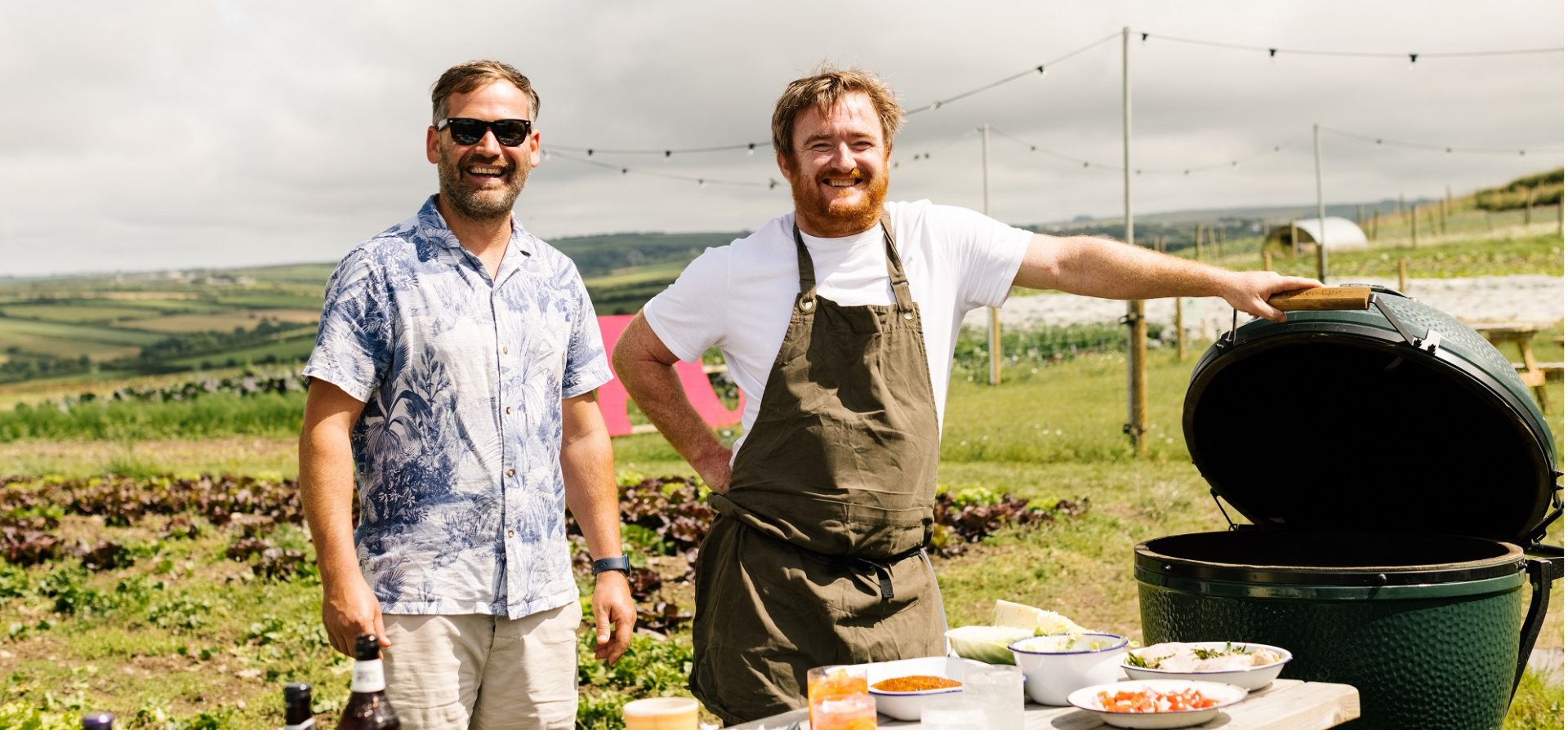 Cooking on a BBQ comes with practise. Learning and understanding how your particular BBQ retains heat and therefore, how long everything takes to cook. With that in mind, we asked Ross from Padstow Kitchen Garden (and former head chef of our café and BBQ aficionado), to share his top tips for BBQ success.
He says: 'I use my Big Green Eggs for my BBQing most of the time, but if I don't, I really like cooking over wood on an asado style firepit.
1. Never rush a BBQ. You want the coals to be white not on fire, this is how you burn whatever you're cooking – and no one wants burnt food.
2. Try, if possible, to have a hotter and a cooler side of your BBQ. This enables you to control the cooking. Also, if you think you may be burning something you can easily move it over to the cooler side of the grill.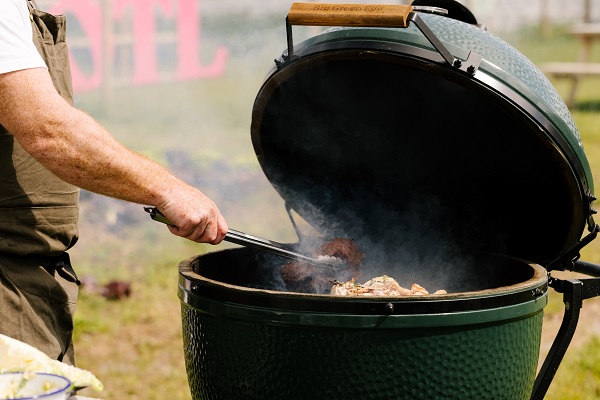 3. Always use a probe. I use 'Meator' that connects to an app on a smartphone. This alerts me to when the meat is perfectly cooked. Otherwise, any household probe does a great job to give you the confidence that your meat is cooked correctly and safely.
4. If you're not cooking on gas, always use natural firelighters and great quality coal. If you don't you may get a slight taste of fuel in your food.
ORDER A STEIN'S AT HOME BARBECUE BOX
Our new Stein's at Home barbecue box brings a selection of the best quality meats to your door – all ready to throw onto the BBQ and impress at your next alfresco celebration.
We've done all the hard work for you, so the only things you need to worry about are lighting (or turning on) the BBQ and preparing the salads before everyone can dive into a seriously good spread.