Top tips for making great coffee
23.12.2013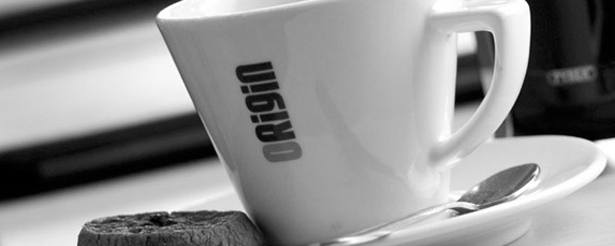 Coffee is the most popular drink worldwide with over 400 billion cups consumed each year and last year in Britain alone we spent £730 million on coffee.
Here at Stein HQ, we're big fans too and whether it's the coffee beans we sell in the deli, a coffee and slice of cake at Rick Stein's Café or an after dinner Espresso Martini at The Seafood Restaurant – we take great pride in our coffee creations.
Coffee never tastes quite the same at home, but we've asked our coffee champions and our friends at Origin Coffee for their top tips to make proper coffee at home.
Use good coffee beans and always grind them just before brewing.
Always heat your coffee cup before using it to ensure your drink stays hotter for longer.
Store your coffee correctly, in an airtight container and away from sunlight.
Use a good amount of coffee, and the right proportion of coffee to water.
For best results, control the temperature of your water. Somewhere between 90 – 95 °C is ideal as boiling water can make the coffee sour.
For the perfect frothy milk, steam until the temperature is between 65 – 68°C.
This January sees the celebration of Farmhouse Breakfast week so we'll be celebrating with a lovely cup of coffee and lots of breakfast treats from the traditional full English to a lovely layered granola compote.
Join us in Stein's Deli on Saturday 1st February for a demonstration and tastings from Origin Coffee – and don't forget to tweet, facebook, google plus or instagram us a picture of your coffee creations!