Valentine's Day tips from the kitchen
04.02.2015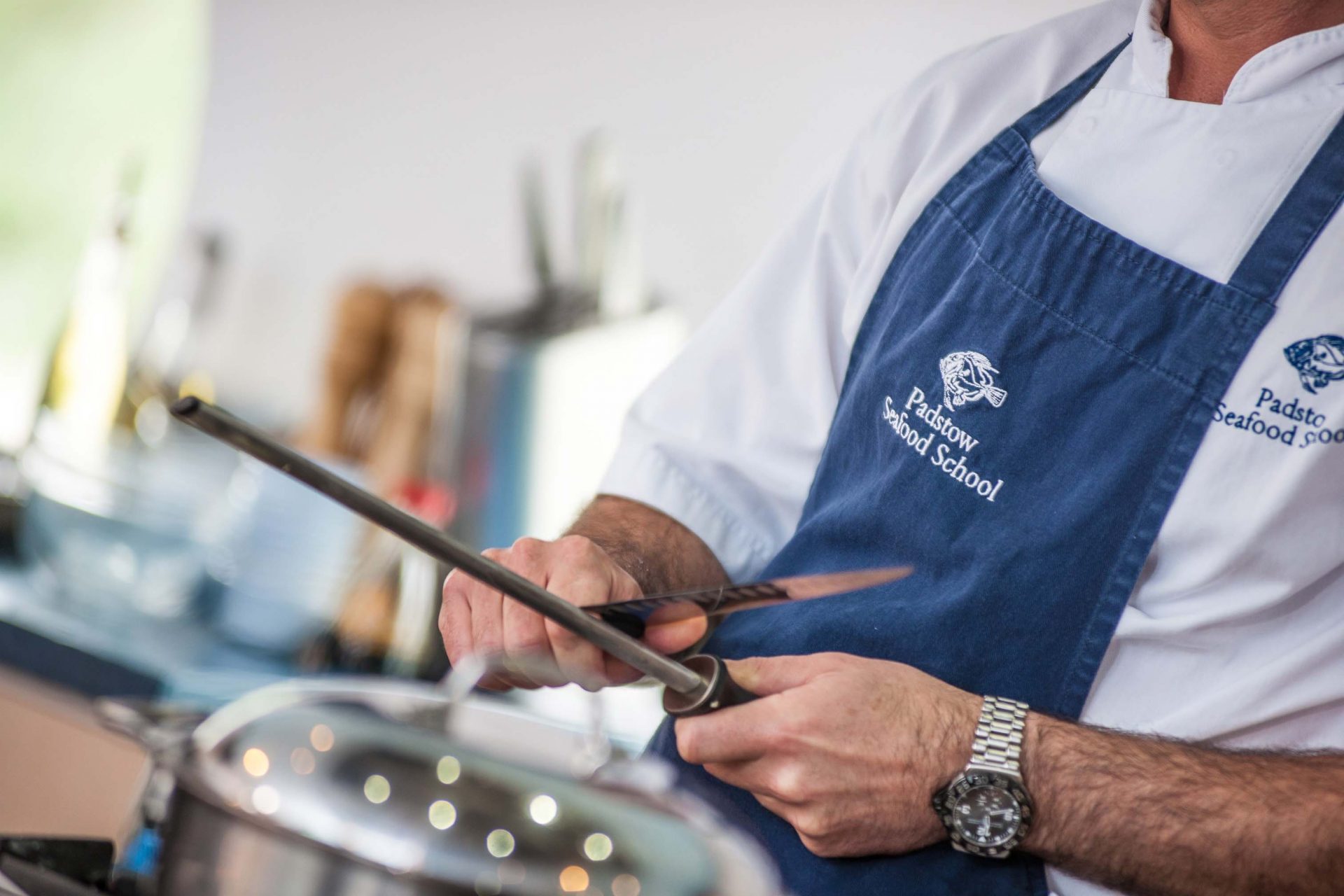 Valentine's Day is fast approaching, so we thought we would ask Nick Evans from St. Petroc's Bistro and Mark O' Hagan from Rick Stein's Café some of their tips to impress your significant other on the 14th February.
Nick Evans | Head chef St. Petroc's Bistro

My top tip is to do as much as you can before the meal so you can spend as much time as possible with your loved one and not in the kitchen.
Choose dishes that require little effort to finish off: Rick's beef, Guinness and oyster pie from Food Heroes – Another Helping is a great choice. Something like a chocolate fondant for dessert works well as this can be made before hand and only needs 8-10 minutes in the oven to finish off – plus it's a beautifully decadent end to a romantic meal when served up with some top quality vanilla ice cream.
 A few roses and a couple of glasses of Champagne always hit the spot too!
Mark O'Hagan | Head chef Rick Stein's Café

Go for a nice sharing dish – a great excuse to spend time with your other half.
This year I'll be cooking a simple tiger prawn linguine, with shallots, chestnut mushrooms, double cream, vine tomatoes and a splash of Champagne finished with Parmesan cheese.  Another example of a great sharing dish is Cornish chilli crab, but be warned you will get very messy and it's a little more complex for a novice in the kitchen.
Whatever you might be eating, Champagne is a must to accompany it.
We hope you have a great Valentine's Day whatever you might be doing, and whoever you are spending it with. Tweets us your top tips for Valentine's Day or share what you cook up in the kitchen @TheSeafood.
If you would rather our chefs did the hard work this Valentine's Day, why not make a reservation at Rick Stein's Café for their exclusive seafood lovers dinner, or if you want to get really intimate with your other half, reserve a table at St. Petroc's Bistro and experience their specially designed Valentine's sharing menu.