Why we love Padstow Christmas Festival
25.11.2013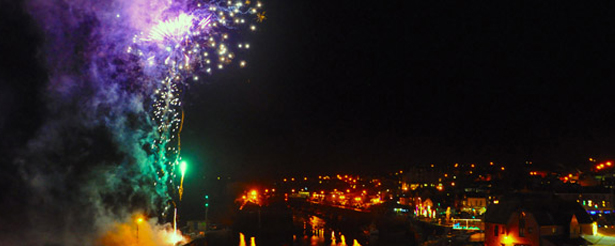 Excitement is building for the annual Padstow Christmas Festival which takes place from 5th – 8th December. The Christmas lights are twinkling, the mince pies are baking and the mulled wine mulling. The weekend promises to be a festive feast of activities and entertainment, but here are our highlights:
Cornish Christmas shopping
This is Christmas shopping the Cornish way! Browse the Christmas Market and work your way through the winding streets – all accompanied by plenty of festive treats, mulled wine and Christmas carols.
Festive treats from Stuart Pate
Get into the Christmas spirit as you watch the very talented Stuart Pate showcase how to make truffles, mince pies, Yule log and a Christmas cake.
Tasters at Stein's Deli
Meet some of our fantastic suppliers and try their products throughout the weekend at our Deli. From Cornish beer and meat to our breads and jams, there'll be plenty of festive tasters.
Chef demonstrations
From Rick Stein and Brian Turner to Tom Kerridge and Nathan Outlaw, this is probably the best line up of chef demonstrations in the country – and it's free! Watch them on stage during the weekend.
Mind blasting Rick Stein curries
Now's your chance to taste some of Rick's mind blasting curries from his Indian odyssey, on sale at our Stein's stand in the Christmas Market.
Carols & Fireworks
A fantastic display of fireworks over the harbour will start at 8.30pm followed by traditional Padstow Christmas carols in the cobbled narrows of The Drang at 8.45pm. Watch last year's fireworks here: 2012 Fireworks
Mulled wine and mince pies
Join us in Stein's Gift Shop for mince pies and a warming glass of mulled wine – perfect to enjoy whilst browsing Jill Stein's new range of Padstow candles, soaps, hand creams and more.
Meet Rick Stein
Whether you watch one of his chef demonstrations, meet him at his book signing or bump into him in the pub – you'll probably get the chance to wish Rick a Merry Christmas over the weekend.
See you there!