Stein's Stories: Will
16.02.2023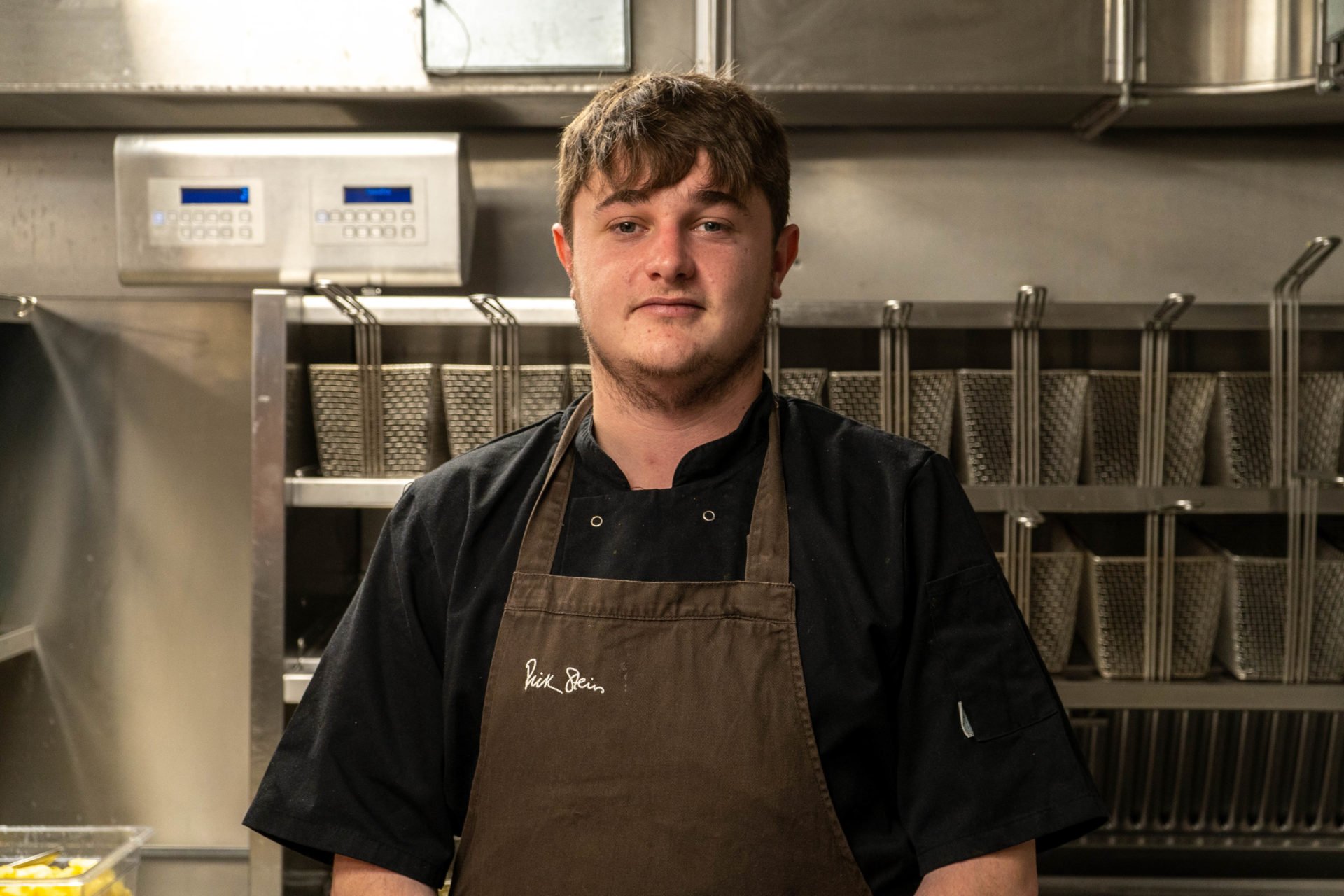 Meet Will, Chef de Partie and Chef Apprentice at Rick Stein Fistral
Will joined our team by the beach at Fistral in May 2022 as Chef de Partie, and shortly after took the opportunity to further grow his skills on our Chef Apprenticeship.
Originally, Will went to college to train to be a builder, and then had a change in career during lockdown and started to work in kitchens at various restaurants. After hearing from his friend who used to work at Fistral about the chef apprenticeship he applied and was accepted into the 2022 cohort and started working in the kitchen at Fistral to gain some more valuable experience before the teaching element kicked off.
Will says has learnt a lot so far during the apprenticeship – including expanding his knowledge of lesser used meat like rabbit and venison, and the different cuts you get from the meat. He enjoys the kitchen days the Fistral most as he gets to learn new skills on the job like making the different curries we serve. Will's very glad he chose this chef apprenticeship as the Rick Stein name has a strong reputation and the course being linked with Truro College has benefitted him to become a better all-round chef. He aims to progress in his chef career, working towards becoming a Rick Stein head chef and then opening a restaurant of his own.
Outside of work, Will has a passion for grilling, especially steaks and he also enjoys playing pool with his friends in Newquay.