Pete Murt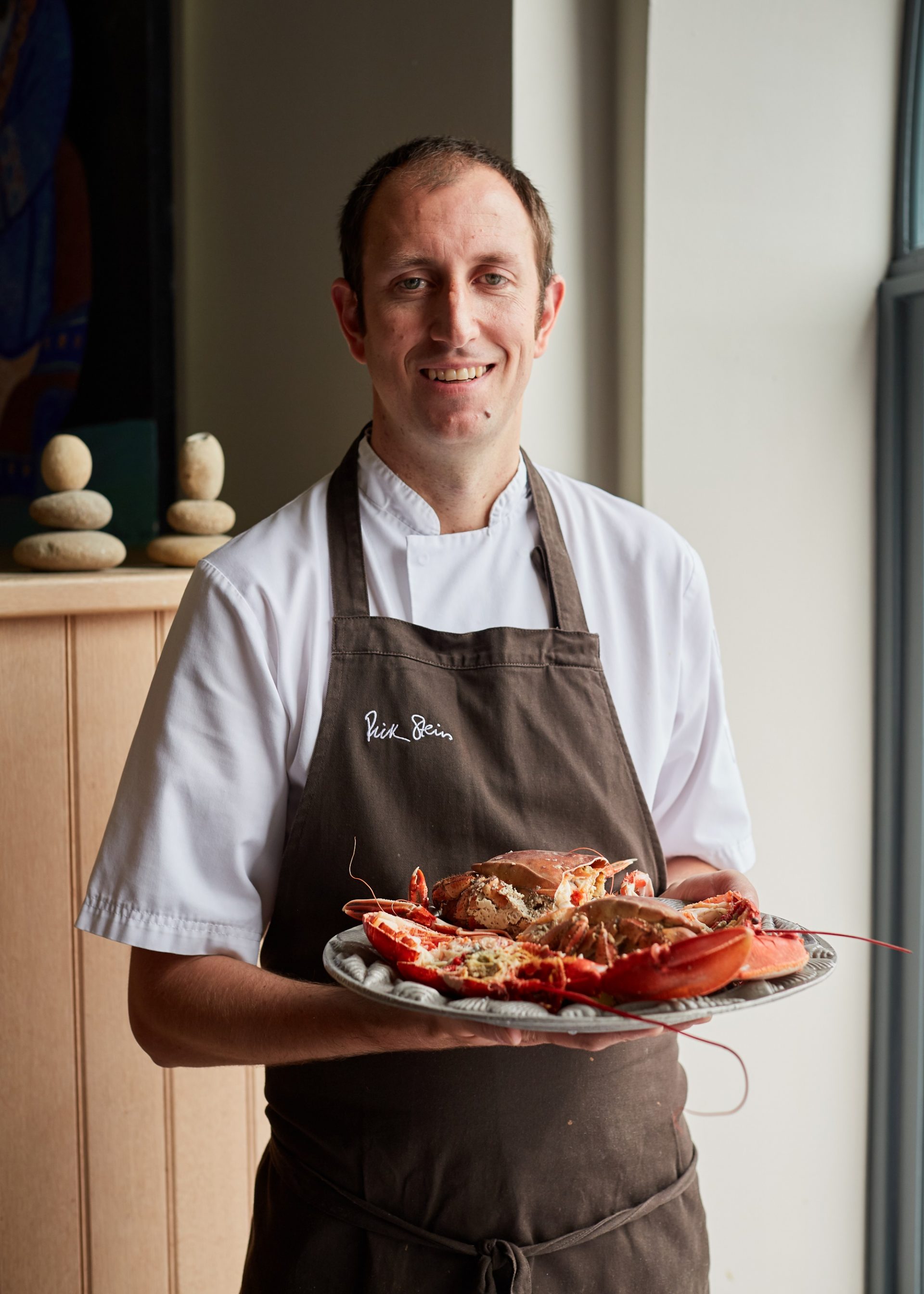 Head Chef at The Seafood Restaurant
We're very proud of our head chef at The Seafood Restaurant, Pete Murt. Born and bred in Padstow, and now somewhat of a local legend, Pete's first chef job with us was at the age of 16 washing dishes as a Kitchen Porter at St Petroc's Bistro in Padstow, Cornwall. He worked in the kitchen for two years before a desire to explore beyond the River Tamar took him away to Thailand for six months.
From Kitchen Porter to Head Chef
It was on his return to St Petroc's, as a commis chef, that he realised his passion for cooking and over the next four years he progressed up to chef de partie and completed our Chef Apprenticeship too. His constant desire to better himself and his fellow chefs saw Pete make the move to our flagship, The Seafood Restaurant to learn more under long-standing Head Chef Stephane Delourme. After nearly six years there, Pete made a big decision to move up to London to further his culinary skills working at Claude Bosi's two Michelin stared Hibiscus as chef de partie for a couple of years. This honed his drive for precision and consistency in everything that he does, and so, when Pete once again returned to Padstow, we offered him the role as head chef at Rick Stein, Sandbanks – our largest restaurant. Four very successful years later and Pete was thrilled to be given the chance to become head chef at The Seafood Restaurant back in his hometown of Padstow. An amazing new challenge for him to become just the fourth ever head chef at The Seafood Restaurant and a chance for him to lead the kitchen where he developed his skills earlier in his career.
His favourite dish at The Seafood is braised brill with slivers of potato and truffle. It's a recipe that he loves to cook for guests as well as eat himself – in his words "great fish, great dish". Away from the kitchen Pete is an avid fan of Tottenham Hotspur, in fact his uncle used to be a groundskeeper for the team many years ago. His other passion in life is travelling – to date he's explored Central America, Southeast Asia, Australia and Europe. Always on the hunt for new foodie experiences and inspiration to bring back to Cornwall.
Inspiring young chefs
Pete is an inspiration to any chefs starting their career, helping to train, lead and unlock their potential to become a future Rick Stein Head Chef.
CHEF CAREERS WITH RICK STEIN
We've been training and developing chefs for over 45 years under the expect guidance of Rick Stein and Jack Stein. From food tastings, skills masterclasses, on-the-job training, supplier visits and coaching from your manager, we'll give you all the skills, training and support to develop your career with us.