Cooking dinner for St Petrocs homeless charity
30.04.2019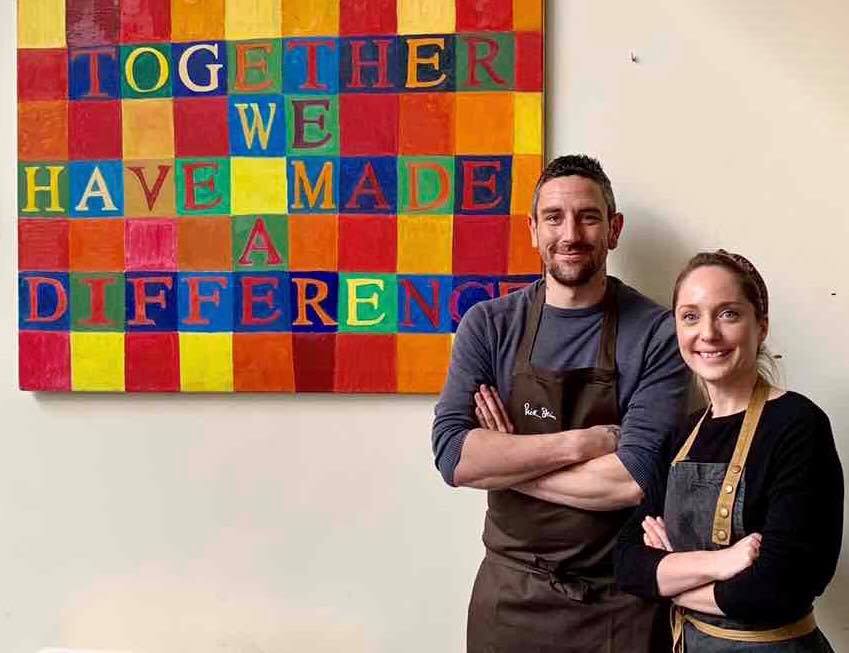 Mark O'Hagan, Head Chef and Julia Geall, General Manager at St Petroc's Bistro cooked lamb karahi and all the trimmings followed by Mexican rice pudding with honeycomb for St Petrocs clients at the Thursday Supper Club last week alongside the volunteers. St Petrocs are a Cornish charity who believe that homelessness should not be an issue in our society today and are working to end street homelessness in the county by providing core services of accommodation, support, advice, training, outreach and resettlement services to single homeless people.
The meal took place during the charity's busy Thursday Supper Club, where people sleeping rough come and eat a hot nutritious meal before trying to get some sleep. There was a wonderful atmosphere as the team shared their skills and food with people experiencing homelessness. People came back for seconds, and thirds, with some taking it away with them too. One diner said "It's the best meal I've had since 1993". Over dinner, people shared memories of food cooked by family members and favourite puddings when they were children.
The food left over was distributed between the St Petrocs houses located in Truro and was shared among the residents who were delighted to be able to enjoy this food cooked by expert chefs in Cornwall. There was not a scrap left over, and lots of empty plates.
We're very proud to be able to support and share our skills with important causes like St Petrocs – well done Mark and Julia.