Summer of Shellfish Celebration
While our passion for glorious fresh shellfish continues year round, our summer celebration of dishes, events and more has come to an end for 2023. Check back in 2024 another Summer of Shellfish celebration.
---
Since 1975, our restaurants have celebrated a full spectrum of shellfish. From prize catch landed in Cornwall straight from the Atlantic like lobster and crab to seaside favourites that have nostalgia firmly attached to them like cockles and whelks, we love them all and want to celebrate this with you in our restaurants and at home with our online fishmongers throughout the summer – including a Cornish lobster and chips special for £34.95.

Hear more from Rick below and continue scrolling to share our fanatics for shellfish.
---
Rick's ode to lobster
Lobster caught around our coast is quite rightly regarded as the best in the world. Its rich, sweet flavour is memorable, some might even say addictive, especially when treated with the utmost respected by the chef in charge. Nothing more fancy then split in half, grilled and finished with a fines herbes sauce of Rick's creation. Lashings rather than a polite drizzle.

This summer we invite you to enjoy Cornish lobster, chips and salad for £34.95 (including a £1 donation to the National Lobster Hatchery) – available 12th June – 3rd September in Sandbanks, Barnes, Winchester, Marlborough, at St Petroc's Bistro in Padstow and The Cornish Arms (please note this dish isn't served at The Seafood Restaurant). Our café will also have lobster on the menu, cooked in a Goan masala. All subject to the seas, of course.
---

---
Lobster and chips. Jack Stein's perfect pair…
'Today, serving lobster with chips is considered perfectly normal, but back in the early 1990s things were different. Dad had recently been commissioned to do his first series for the BBC and to celebrate he brought back two things that we never usually saw at home: a lobster and a bottle of Montrachet (a beautiful bottle of White Burgundy). He proceeded to knock up a meal of lobster, chips and Montrachet. A combination that would have been frowned on back then by many, but to me it exemplifies his blithe disregard for what people think and his love of simple things. This sublime combination of food and drink is, for me, up there with sherry and Ibérico ham.'

Jack
---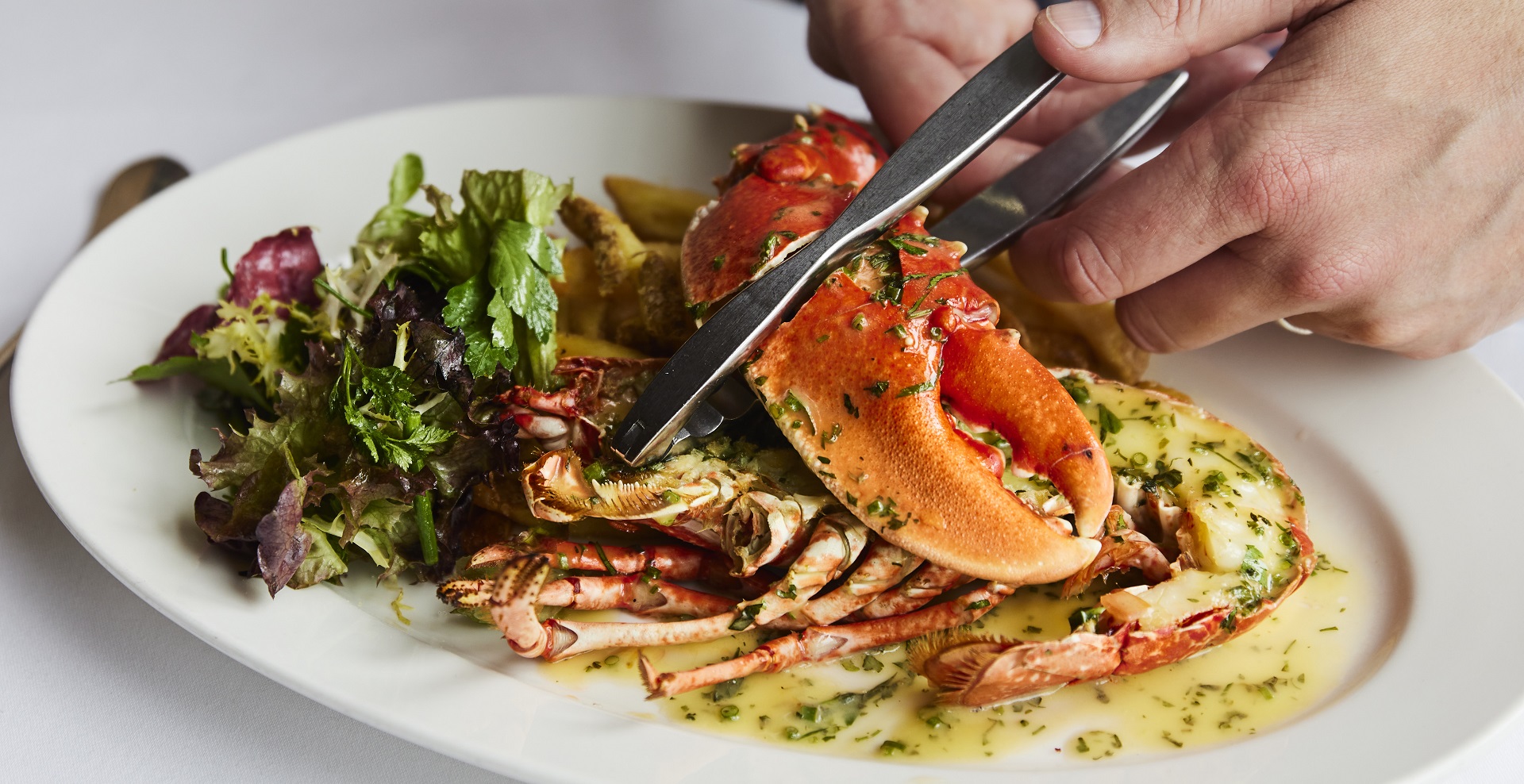 How to eat lobster like an expert
Ordering lobster for the first time might feel daunting, however with a few simple tips from an expert like Jack it really is a simple, fun shellfish experience. Jack has created a guide with just five points to help you savour your Summer of Shellfish lobster experience – starting with a napkin and a cold glass of White Burgundy or your favourite rosé.
---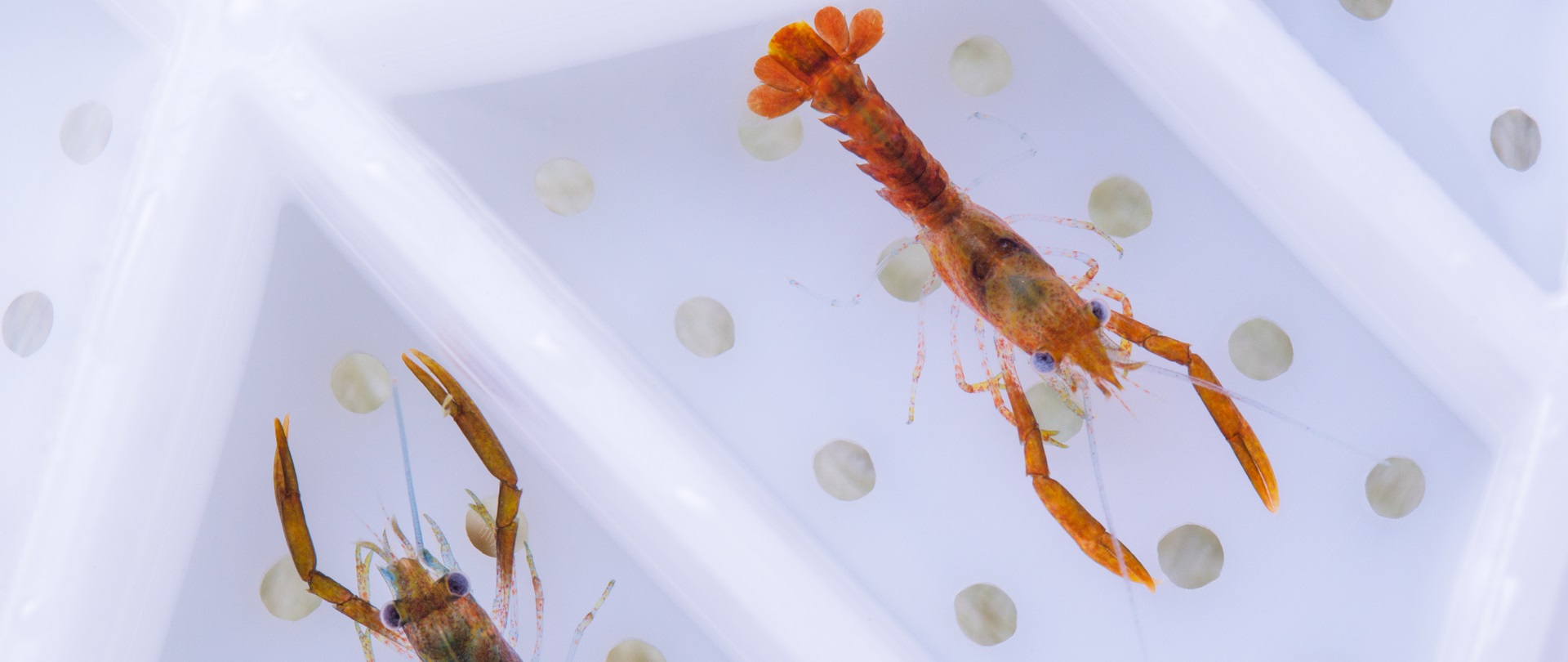 Supporting the National Lobster Hatchery
For every lobster and chips sold in our restaurants this summer we'll donate £1 to the the National Lobster Hatchery. A marine conservation, research and education charity based in Padstow, Cornwall. Their work is specifically related to a commercial species – The European Lobster and in the last few years they have successfully established themselves as a world-renowned centre of expertise
---
Lesser loved shellfish we urge you to try

Shellfish comes in different shapes, sizes, tastes and textures, and providing they're cooked properly should all be savoured with equal enjoyment. Alongside our lobster and chips special, plenty of other glorious shellfish from around the British coast will be on our menus during the celebration like scallops, Cornish king crab, clams, mussels, oysters, langoustines, cockles, shrimps, whelks and more. There's something for all shellfish lovers.
Sign up to receive our emails and keep an eye on our social media channels to hear more about shellfish specials and when they'll be on the menu.

---
Shellfish Talks with Jack and Charlie
Growing up in and around The Seafood Restaurant as well as food travels around the world, Jack and Charlie have a lifetime of experience of eating and cooking every shellfish imaginable. Discover more from them about a wide range of our favourite shellfish including recipe inspiration, perfect wine pairings and stories too in their Shellfish Talks.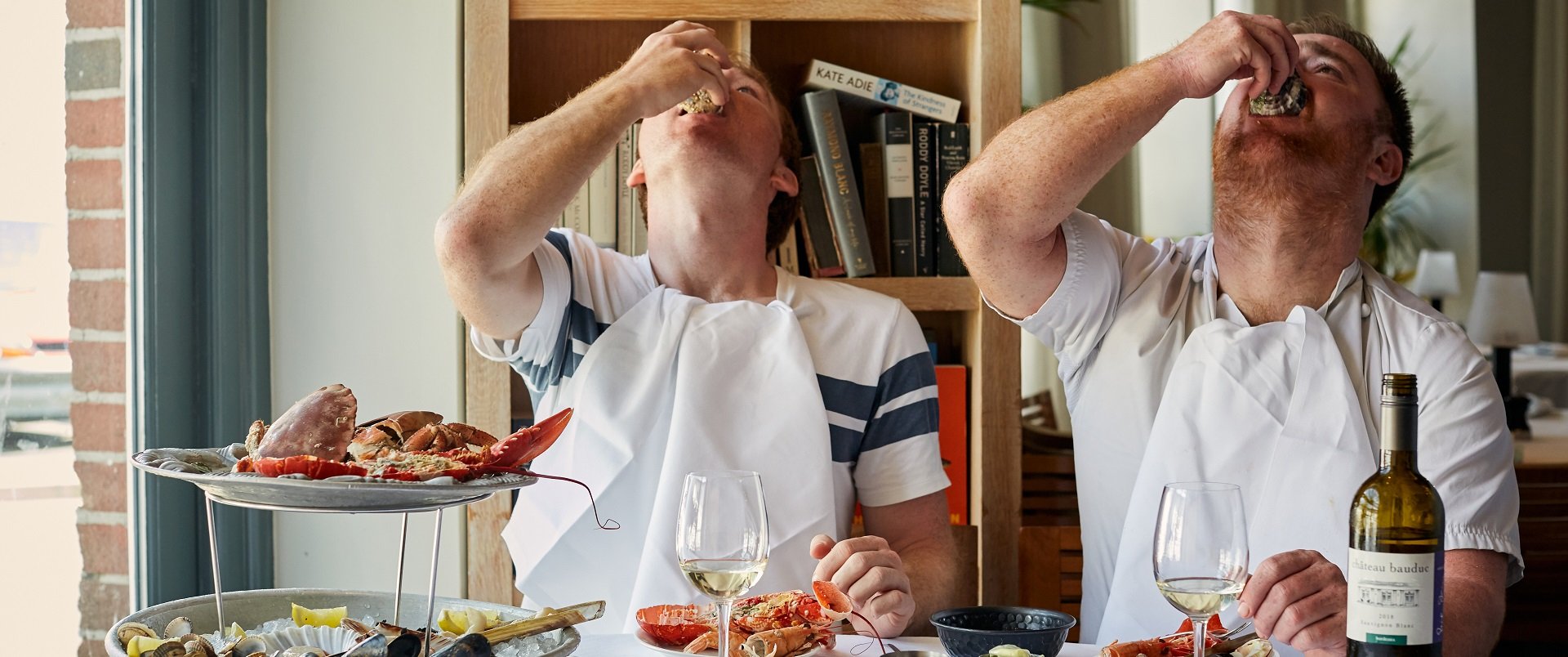 ---
A shellfish spread to enjoy at home
Our Stein's Online Fishmongers summer seafood box was made for alfresco social gatherings. Plenty for up to 6 guests to enjoy, the selection of high quality fish and shellfish is perfect, when the weather permits and if you're confident, to cook on a barbecue.
We think the scallops in their half shell, tiger prawns and monkfish tails are particularly good with some added smoky flavour and scorch marks from the open flames of a barbecue. Great theatre for your guests to watch before savouring the spread.

---
Cook shellfish like Rick

Cooking shellfish is all about simplicity and confidence, and there's nowhere better to discover the tricks of the seafood cookery trade than our cookery school in Padstow. Head Chef Lecturer Nick and team have experiences galore planned for this summer, including:

👩‍🍳 Fish and Shellfish (one day)
👩‍🍳 Crab and lobster cookery (half day)
👩‍🍳 Fish and Shellfish (half day)
👩‍🍳 Singapore chilli crab workshop
👩‍🍳 Pad Thai with prawns workshop

---