An evening with Jack Stein
20.03.2015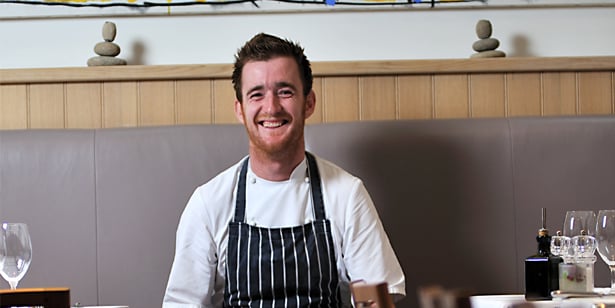 On 28th May Jack Stein will be hosting an evening at Padstow Seafood School. He will be using world food concepts from his travels around the world and introduce them to local seasonal produce to create three dishes.
Sit back and relax with a glass or two of wine as you watch Jack cook three dishes and talk about his time working for his parents. You'll enjoy a tasting of each dish that Jack cooks and get to take home a recipe card of each dish.
Jack's menu for the evening includes, St. Mawes Smokehouse mackerel salad with pickled apple and Thai basil, mussels with miso and black bean and Cornish sole tacos, soured clotted cream and pickled cabbage.
Guests will learn techniques such as pickling, filleting, preparing and cooking a flat fish, making your own miso and will also learn how to use local produce with world food flavours
An evening with Jack Stein | £45 | 7-9pm
Call our reservations team on 01841 532700 or click the button below to book.