A day in the life of…part 2
05.08.2015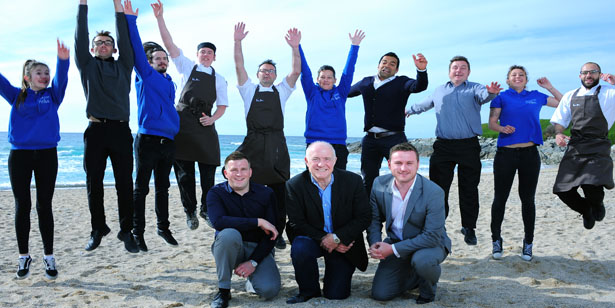 Have you been following our 'day in the life of' blog series? Last week we spoke with Miguel Espejo, commis chef at The Seafood Restaurant. This week, we spoke with Lucy Alford who has worked as a reception host at The Seafood Restaurant for nearly two years. If you would like to join our team, click here.
How did you come to start working at The Seafood Restaurant?

I was living up in Derbyshire and moved down 2 years ago looking for a new start. I applied for the job here and never looked back.
Was is hard relocating?
I think working here actually made it easier. I didn't know anyone when I moved down here, but instantly you make friends working in the restaurant and not just with your team, but the other restaurants around the business. It definitely made the whole thing less intimidating.
What do you do in your spare time?
I've just started fishing or you can find me shopping. The best thing about working here is that everyone else lives locally too, so on your days off you can meet up and walk to the beach.
What are the perks of the job?
I think it's great that we get a staff Christmas party – Rick and Jill shut all their restaurants for one night so all the staff can come together, with a cheap bar and food cooked by the chefs, it's so much fun!
The best perk though has to be the tips. I actually live off my tips so my wages go straight into my savings. I know a few people around the business that come back every summer so they can save and go off travelling in the winter when it's a bit quieter.
What surprised you the most about working here?
I never thought I'd actually meet Rick. I've been so surprised how involved he is with everything. He comes to staff drinks where you can just chat informally about things – he's so down to earth and normal! I really feel like I've got to know and learn the company through meeting him and the rest of the family.
If you are looking for a job in Cornwall take a look at our current job opportunities available. You don't need to have any previous experience, as we'll give you all the training and knowledge you'll need, and benefits include fantastic tips, 20% discount around our businesses, 28 days holiday a year and opportunities to grow and develop.
Interested?