Rick Stein's grilled sardines with a tomato, garlic and thyme recipe
27.01.2021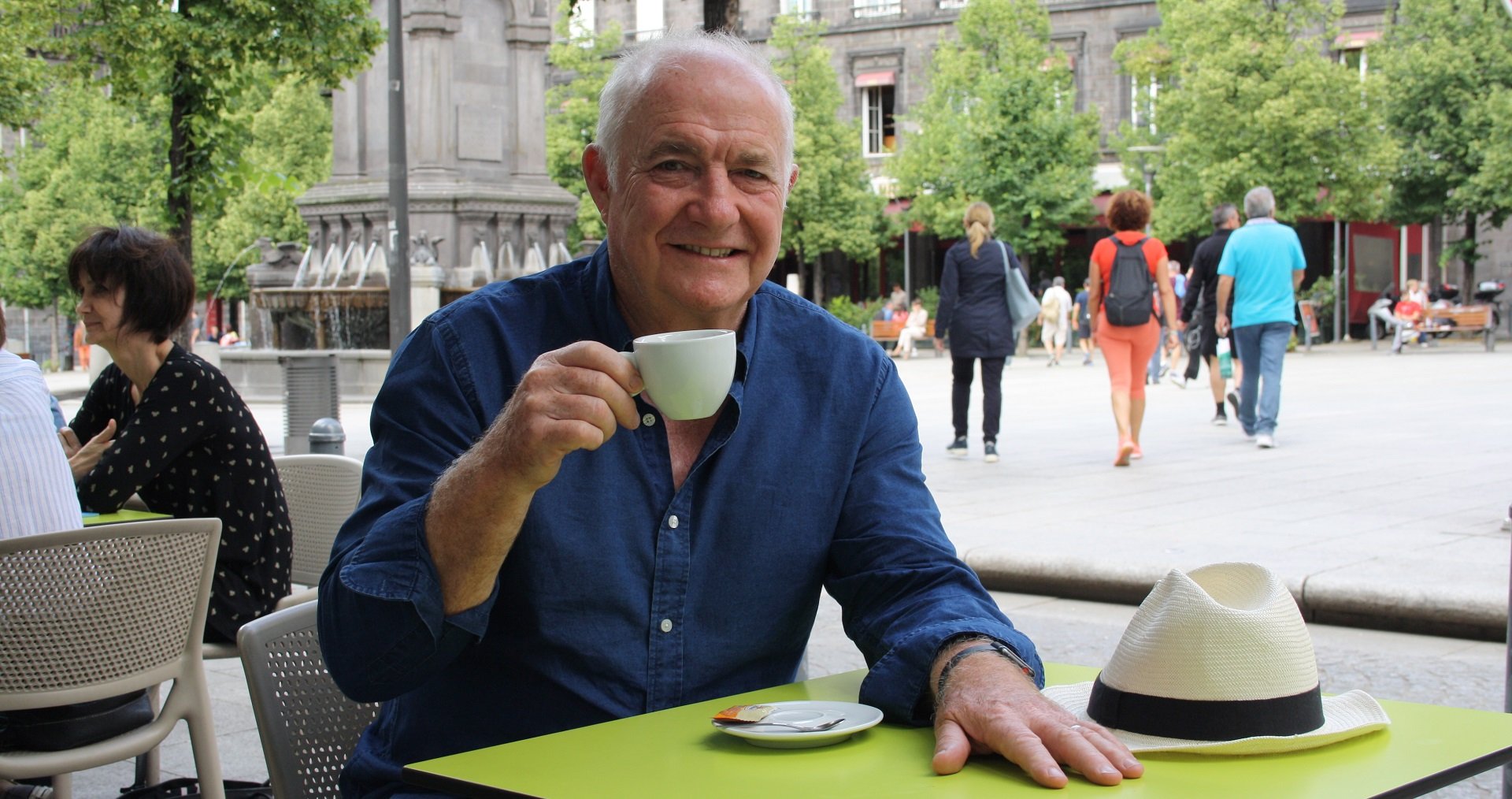 Recreate Rick's recipe for grilled sardines with a tomato, garlic and thyme from Secret France – as seen on BBC2.
Rick says: "I wrote this recipe as a result of some irritation at being given such delicacies as perfectly fresh sardines in the fishing village of Port-Vendres that had been fried within an inch of their lives. It was almost like eating sticks. I'd noticed the same phenomenon after a morning's freshwater fishing on the Dordogne River. We had a lunch of hard-fried gudgeons, minnows, crayfish and eels, all overcooked in the same way; the saving grace was the mayonnaise. Granted a lot of river fish are quite tasteless but not sardines.
No excuse there. Here's a better way."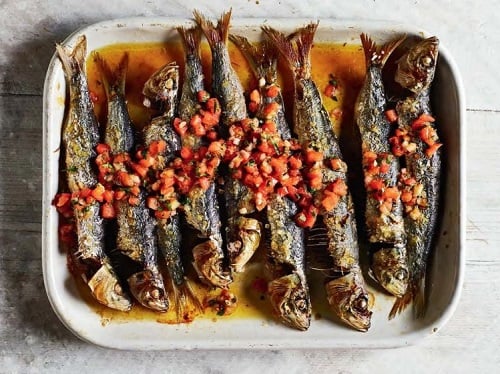 Photo © James Murphy Photography

Ingredients
12 sardines, cleaned
1 tbsp olive oil
Dressing
Juice and zest of 1/2 lemon
2 tbsp extra virgin olive oil
1/2 large clove garlic, grated
Pinch of chilli flakes
1 medium tomato, skinned and cut into small dice
1 small shallot, finely chopped
1 thyme sprig, leaves chopped
1 tsp chopped flatleaf parsley
Salt and black pepper
Method
Mix the ingredients for the dressing in a small bowl and season with salt and plenty of pepper.

Brush the sardines all over with the oil and sprinkle them with a pinch of salt. Grill them on a hot barbecue or under a hot grill for about 2–4 minutes on each side, depending on size.

Spoon the dressing over and around the sardines and serve with a green salad.
Recipe from © Rick Stein's Secret France, BBC Books, 2019
DINE IN WITH STEIN'S AT HOME
From steak to lobster and coq au Riesling to curry, our Stein's at Home menu boxes bring fresh Cornish seafood and Rick's classic dishes straight to your door to enjoy at home. Available for delivery across the UK.