Rick Stein's vegetable soup with basil, garlic & olive oil from Secret France
26.01.2021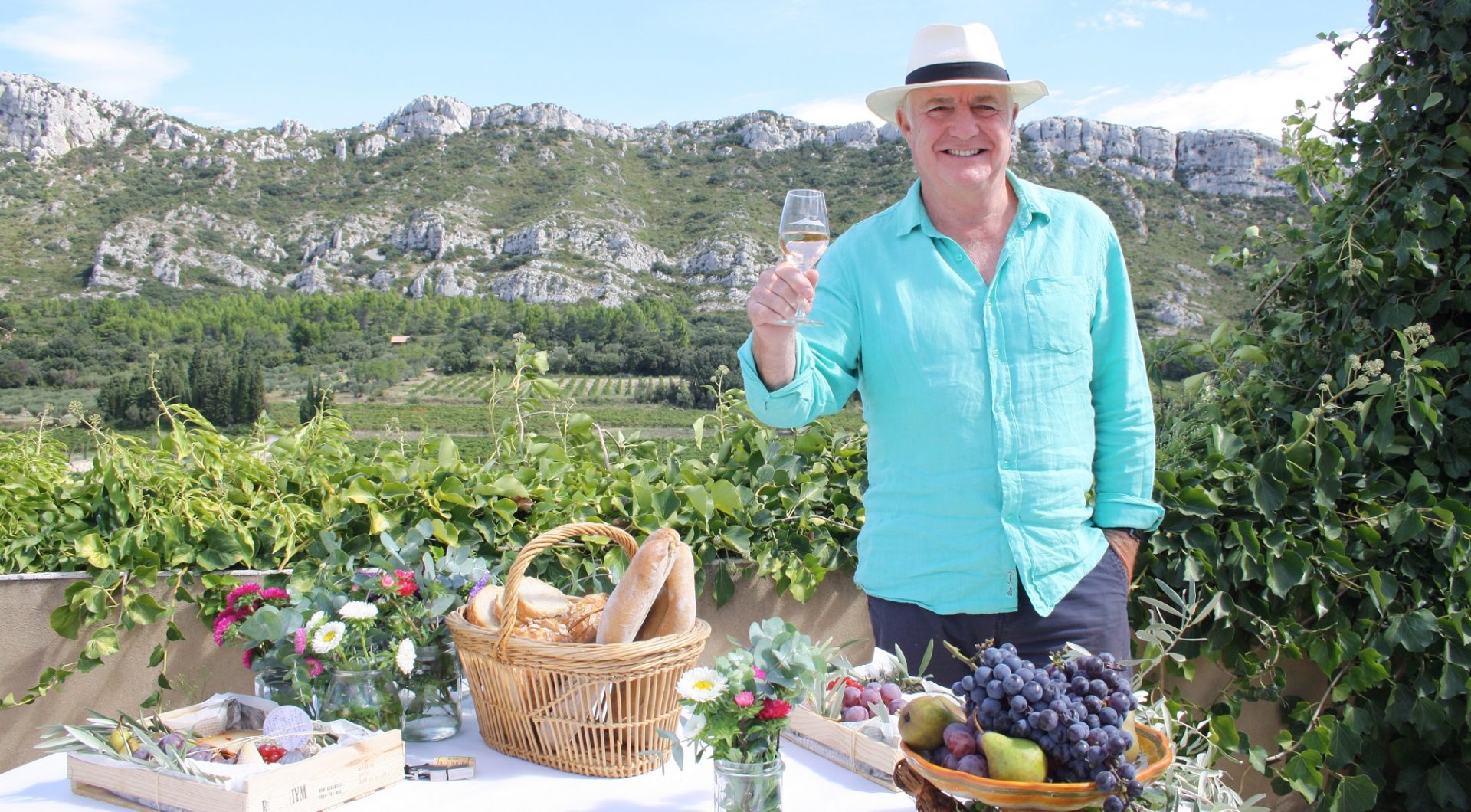 Recreate Rick Stein's recipe for vegetable soup with basil, garlic & olive oil from Secret France at home.
Serves 6 – 8
Ingredients
100g dried beans, such as flageolet, cannellini or haricots, soaked overnight in cold water
4 tbsp olive oil
1 garlic clove, finely chopped 1 onion, chopped
1 leek, halved lengthways and finely sliced
2 carrots, chopped
1 bouquet garni (bay leaf, thyme sprigs and parsley stalks)
675g courgettes, cut into small dice
450g tomatoes, skinned, seeded and chopped
2 medium potatoes, cut into small dice
100g fine green beans, topped, tailed and cut into 3–4 pieces
100g frozen peas
75g orzo or spaghetti,
For the pistou:
A good bunch (about 50g)basil leaves
3 fat cloves garlic
1 ripe tomato, skinned and chopped
75g Parmesan cheese, grated 150ml olive oil
Salt and black pepper
Method
Start with the pistou. Blend the basil, garlic and tomato and cheese together in a food processor. Then with the machine still running, gradually add the olive oil to make a pesto- like mixture. Season to taste with salt and pepper.
Drain the soaked beans. Heat 2 tablespoons of the oil in a pan, add the garlic and cook gently for 2–3 minutes. Add the beans and 1.25 litres of water, bring to the boil, cover and simmer for 30–60 minutes, or until just tender. Add half a teaspoon of salt and simmer for another 5 minutes, then set aside.

Heat the remaining oil in a large pan. Add the onion, leek and carrots and cook gently for 5–6 minutes until softened but not browned. Add the beans, their cooking liquor and the bouquet garni to the pan of softened vegetables. Add the courgettes, tomatoes and potatoes and another 1.25 litres of water, then season with 2 teaspoons of salt and some pepper. Bring to the boil and simmer, uncovered, for 20 minutes.
Add the green beans, peas and pasta to the pan and simmer for another 10 minutes or until the pasta is cooked.

Remove the pan from the heat, take out the bouquet garni and stir in the pistou. Check the seasoning and serve in warmed bowls, with some extra grated Parmesan cheese and a little jug of extra virgin olive oil to drizzle on top.
Recipe from © Rick Stein's Secret France, BBC Books, 2019
DINE IN WITH STEIN'S AT HOME
From steak to lobster and coq au Riesling to curry, our Stein's at Home menu boxes bring fresh Cornish seafood and Rick's classic dishes straight to your door to enjoy at home. Available for delivery across the UK.