DANISH APPLE TRIFLE RECIPE FROM LONG WEEKENDS
18.11.2016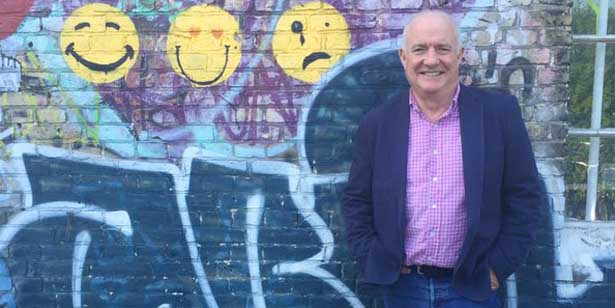 Danish Apple Trifle
Serves four
Ingredients
3 large Bramley apples (about 1kg), peeled, cored and chopped
75ml apple juice
145g caster sugar
1 vanilla pod, split, or 1 tsp vanilla extract
4 thick slices of white bread, crusts removed
50g butter
75g hazelnuts,  chopped
1 tsp ground cinnamon
150ml double cream, whipped
Method
Place the chopped apples in a saucepan with the apple juice and 120g of the sugar. Scrape the seeds from the vanilla pod and add to the mixture with the split vanilla pod (or add the vanilla extract). Cook over low-medium heat until the apples have softened to a purée, about 10 minutes, then take off the heat. Leave to cool and then refrigerate until ready to use. (Remove and rinse the vanilla pod; this can be dried and added to a pot of sugar to make vanilla sugar or used to flavour pickles or custard.)
Heat the oven to 140°C/gas 1. Process the slices of bread to crumbs in a food processor. Spread over a large baking tray and bake for 12- 15 minutes, stirring halfway through, until uniformly dried but not browned.
Heat a frying pan over a high heat without oil, add the chopped hazelnuts and toast them for 1- 2 minutes stirring frequently to ensure they do not burn, tip into a bowl and set aside. Melt the butter in the frying pan and fry the dried breadcrumbs until crisp and golden then add three-quarters of the toasted hazelnuts, and  the cinnamon stir well to combine. Remove from the heat and stir in the remaining 25g of sugar.
Add a layer of the chilled apple purée to 4 glasses, followed by a layer of the toasted nuts and breadcrumbs. Add another layer each of apple and breadcrumbs/nuts and then top with the whipped cream and the remaining toasted hazelnuts.
Please note, this recipe is one of a handful that does not feature in the book, either because it's too elaborate, contains ingredients that were too hard to get or were excluded due to lack of space. For that reason, regretfully it has also not been tested.
If you'd like to learn more recipes from the show, book yourself onto our brand new Long Weekends cookery course at Rick Stein's Cookery School in Padstow. Find out more about the one and two day courses here.