Meet our food heroes: Trink Dairy
28.05.2021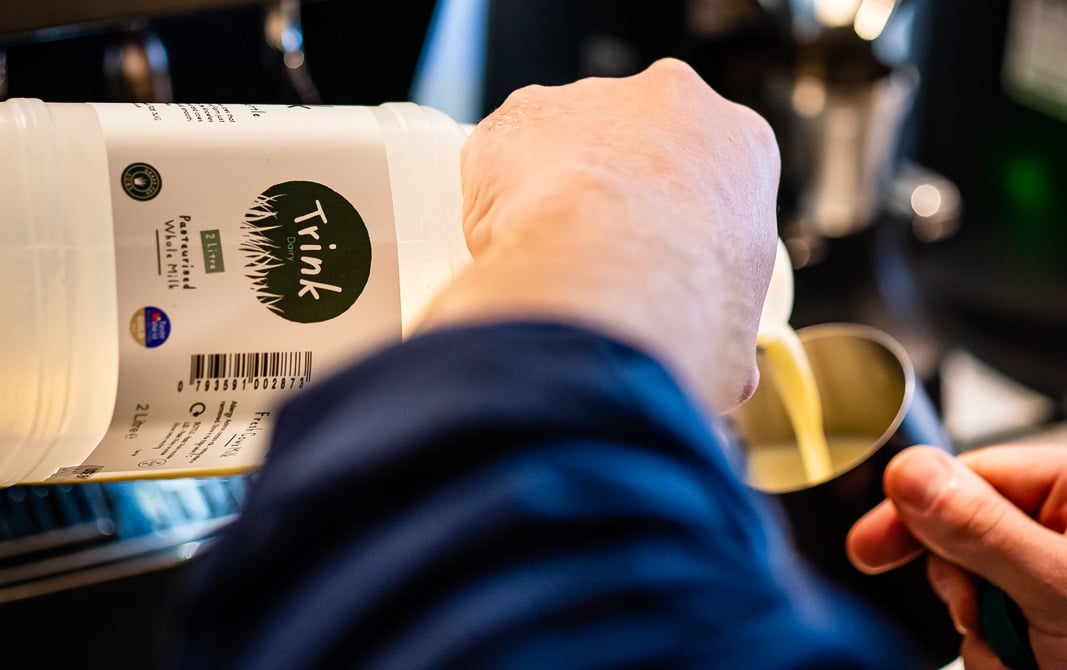 Made in Cornwall, served in Cornwall.
We're proud to use award-winning milk from Trink Dairy at Stein's Coffee in Padstow. As a small family business, with dairy farming experience going back over 100 years, they know just what it takes to produce great milk for local cafes, coffee shops and restaurants. To keep the food miles down, most of the businesses they supply are within a short drive of the farm – home to 350 Friesian and Jersey crossbreeds across 270 acres of pasture located in the St Ives countryside. Their milk is pasteurised, to ensure it's safe for anybody to drink, but never homogenised or standardised. When homogenised, "It's put through a mechanical process to break up the fat globules and distribute them more evenly through the milk. Their milk is simply pasteurised, bottled, and then often on sale within just a few hours.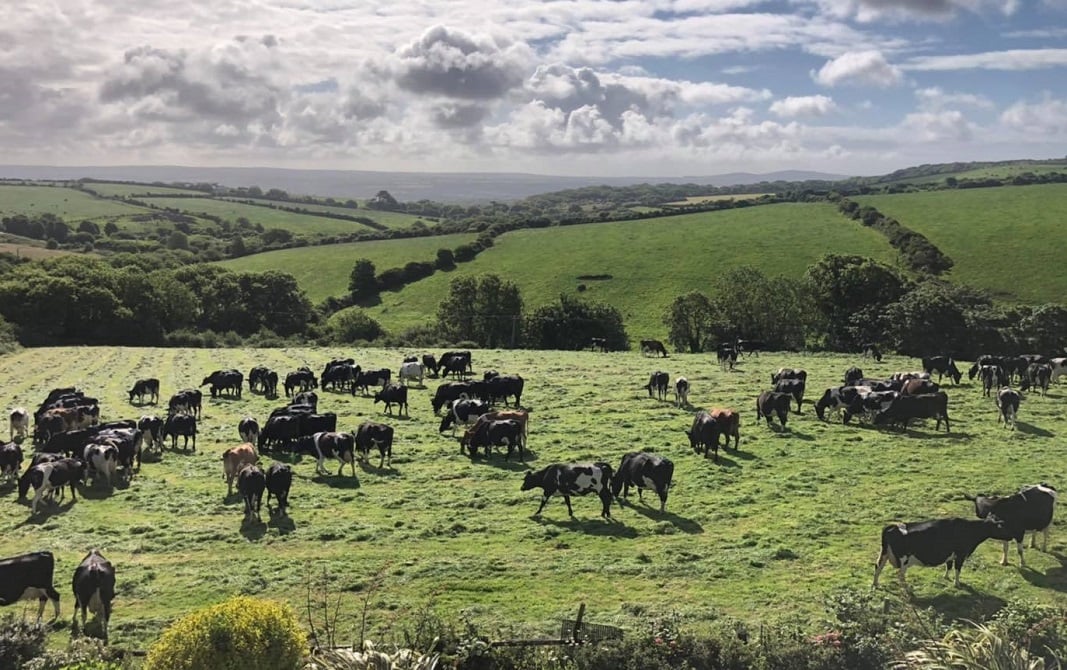 Charlie Stein, the driving force behind our new coffee shop, says: 'Milk has a huge part to play in the quality of the finished coffee, it enhances flavour notes found in coffee, sweet, chocolate and nuttiness it also softens bitterness. It also adds texture from fat and sugar in the form of lactose and protein, when foamed it just looks ace.'
The quality of the milk is second to none. Honestly, from the first sip of your latte or flat white that's been lovingly poured by our baristas, you'll know you're drinking something a bit special. Taste of the West, the largest independent regional food group in the UK and promote and support fantastic local food and drink producers from the region, certainly agree – awarding Trink Dairy GOLD in 2020.
Stop by Stein's Coffee next time you're in Padstow for a great cup of specialty coffee from Origin Coffee, using Trink's milk, of course, plus locally made pastries and a choice of sandwiches and bagels. We're just off the harbour on Lanadwell Street.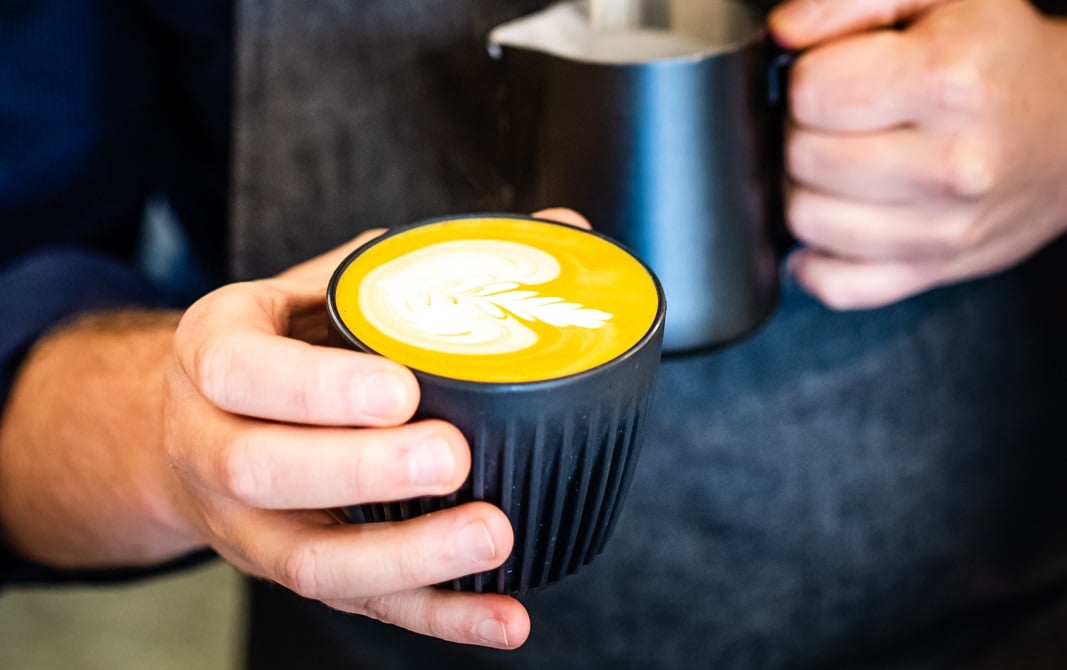 Meet some of our other food heroes here.