Rick Stein's Cornwall: Steamed sponge pudding with honey butterscotch sauce recipe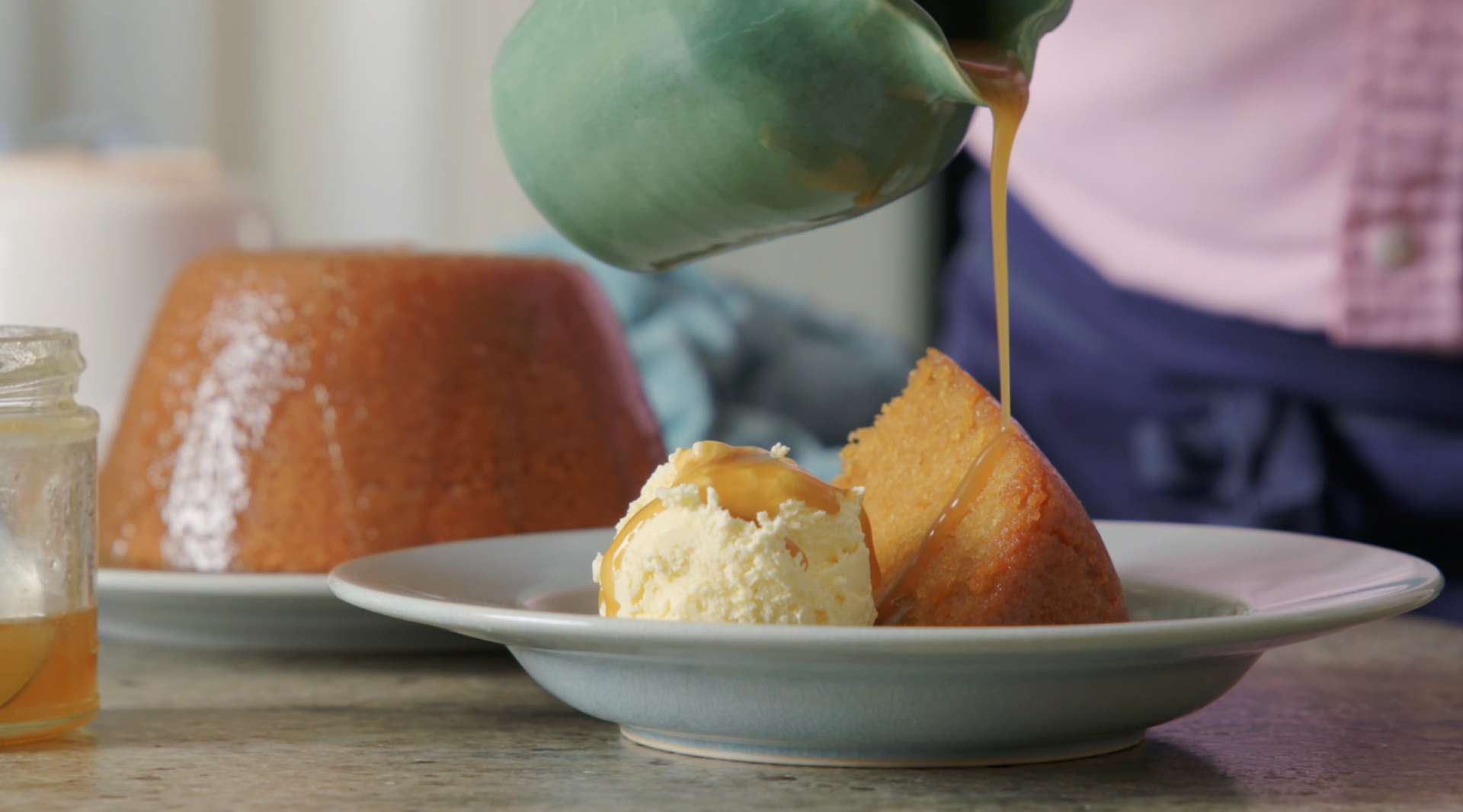 As seen in series two episode seven of Rick's Stein's Cornwall on BBC2 – Rick's steamed sponge pudding recipe is a comforting classic that's easy to cook at home for your friends and family.
Serves 8
Ingredients
175g butter, softened + extra for greasing
175g light muscovado sugar
1 Tbsp honey
3 large eggs
175g self raising flour

For the sauce
50g butter
100g light muscovado sugar
150g honey
150ml double cream
Ice cream to serve. 
Method
Generously grease a 1L pudding basin with butter. Cream the butter and sugar together until light and fluffy, beat in the honey, beat in the eggs one at a time, add a spoonful of flour with the last egg, fold in the remaining flour. Cover with a pleated sheet of greased foil and tie in place with string.
Steam for 2 hours, in a steaming basket over a pan of boiling water, lid on, topping up the steamer with boiling water if required.
Make the butterscotch sauce by placing all the ingredients but the cream in a pan over a low heat stirring until all the ingredients have melted and combined, stir in the double cream and keep warm.
Uncover the pudding and carefully run a knife around the edge of the basin to loosen and cover with an inverted plate and turn out.
Serve in wedges with the honey butterscotch and Cornish ice cream and more honey as required.
DINE IN WITH STEIN'S AT HOME
Our Stein's at Home menu boxes bring fresh Cornish seafood and Rick's classic dishes straight to your door to enjoy at home. Available for delivery across the UK every Wednesday, Friday and Saturday.