Simple Suppers Recipes On Our Menus


After open-heart surgery in 2022, Rick was inspired to write Simple Suppers after a simple, yet divine supper provided by the hospital; haddock fillet that was lightly seasoned with salt and cracked black pepper which was lightly fried and served with a dressing of olive oil, thinly sliced spring onions, roasted red peppers, lemon juice and a touch of soy sauce.
"Who said hospital food was so terrible".
From this Rick decided to write a cookbook about simple food. The aim of Simple Suppers is that no dish should take more than an hour of anyone's time, to keep the ingredients down and to never let a recipe go to more than one page. "I wanted the ingredients generally, with very few exceptions, to be available from the supermarket, and for the recipes to rely as much as possible on what you might have already in your fridge, freezer and store cupboard".
So simple it is.
Baked Portobello mushrooms with Dolcelatte and walnuts is a great recipe to start with. With almost no preparation involved, you just have to place everything on a baking tray and into the oven. Dolcelatte cheese oozing over the edges of the large Portobello mushrooms which have been seasoned with salt, pepper and garlic are a firm delight. Serve on a bed of rocket, scattered with parsley and walnuts and with some crusty bread on the side. Enjoy at home or as a starter in our restaurants. You'll find it on our festive menu in Sandbanks, Barnes, Marlborough from 25th November, and in Winchester from 17th November.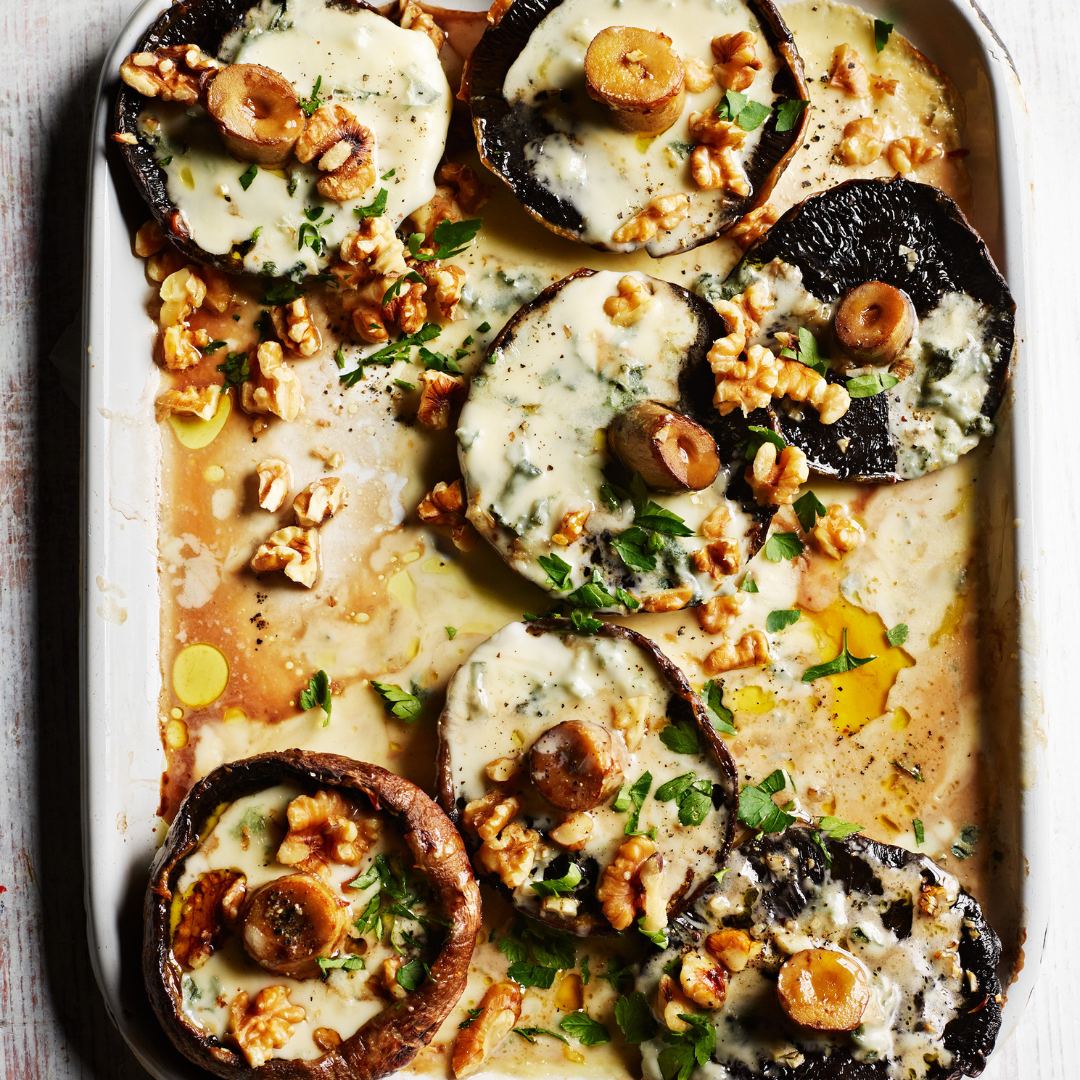 If you're looking for a comforting fish dish, with a handful of melted cheese and simple ingredients, the smoked haddock rarebit with spinach is just the one. "I may be guilty of having too many smoked fish recipes in this book, but I do think we smoke fish particularly well in the UK." A nostalgic dish for Rick, this recipe was created when thinking of the dishes he and his old chums would delight in at the pub. With a glass of chilled white wine this dish is perfect. Easy to enjoy at home, you can also find it on our festive menu across Marlborough, Sandbanks, Winchester, and Barnes from 25th November. It's waiting to be ordered.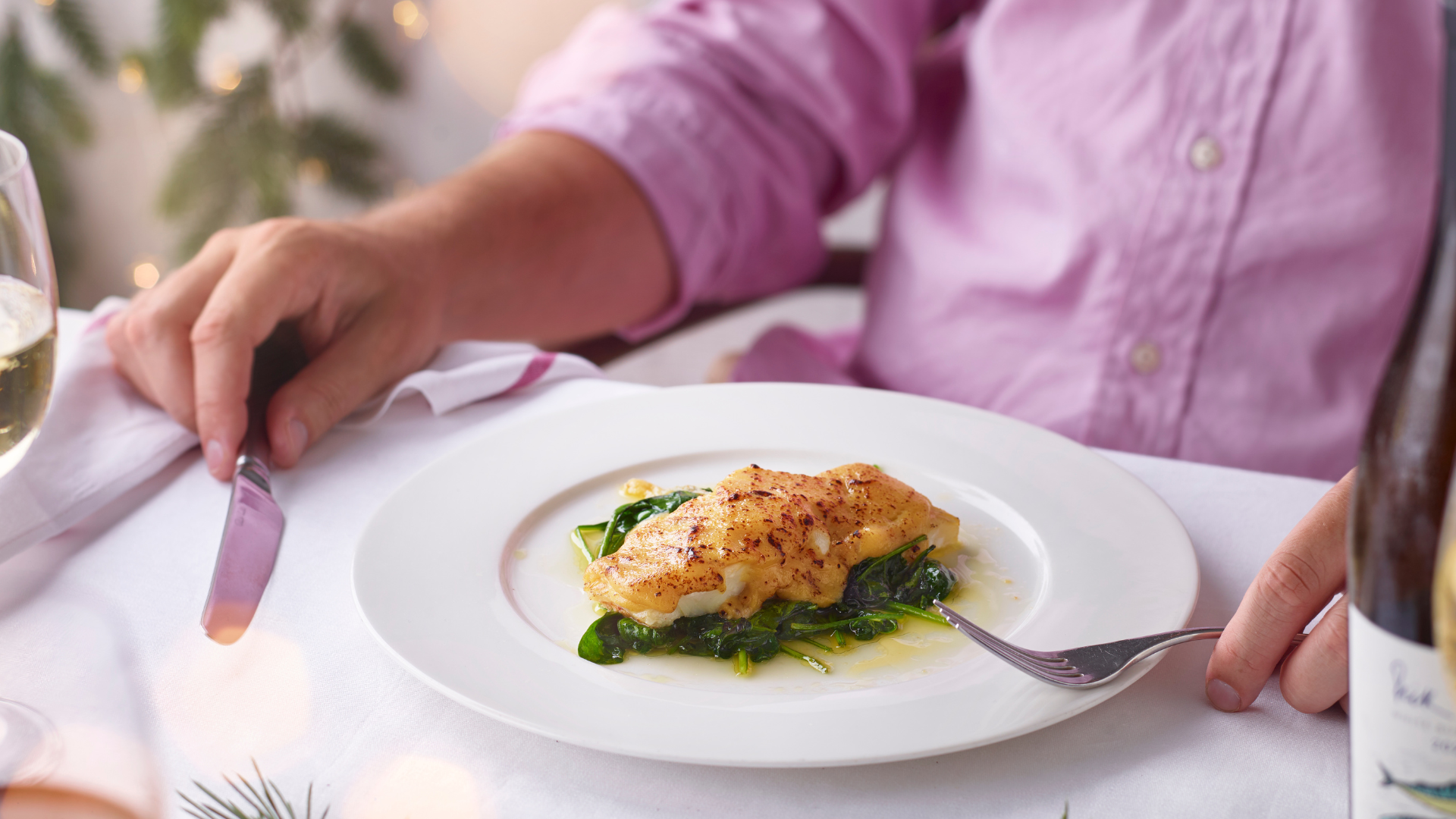 Again, Rick's Thai fishcakes with sweet chilli sauce is a great supper for the full family to relish in. Rick says, "This is a great way of turning quite bland white fish into something that tastes wonderful and is also very easy to make. You just blitz everything in a food processor". You can use most fish however, Rick suggests pollock, haddock, hake, whiting or cod. Fry for a minute on each side and serve with sweet chilli sauce. It's another quick and simple recipe for that rushed midweek meal and a great way to introduce children to new species of fish. This dish can now also be found on our children's menu in most of our restaurants as well as a fab seafood starter at Stein's Fish and Chips in Padstow.
If you're after a recipe to warm you up after an afternoon on the coastal path or you're in the mood for comforting food, these next dishes are just that.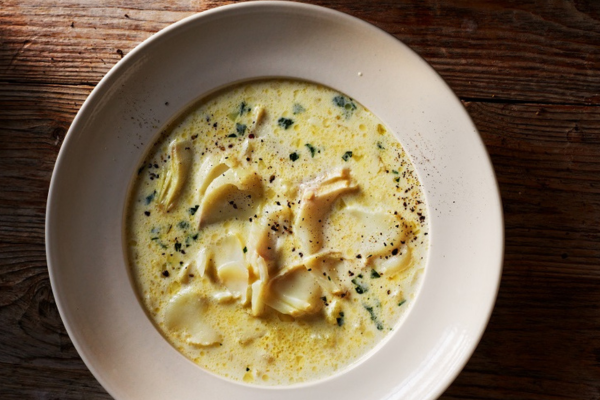 Included in Rick's third Cornwall series, Cullen Skink, is a hearty soup to come home to after a day out at sea. "Very similar to New England fish chowder, it's a perfectly apt combination of the good things grown in the gardens of Cullen on the Moray Firth on the east coast of Scotland – potatoes, sweet mild onions and parsley – coupled with smoked local haddock and full fat milk". Give it a try when you next dine at The Cornish Arms.
Another comforting dish, Rick's deep red wine vegetable stew with thyme dumplings is a vegetarian version of his boeuf bourguignon. "Everybody who's tried this loves it, but really the secret of this dish is just that there's something so satisfying about dumplings". Come in from the blistering cold wind and wet weather and relish in a comforting stew with a glass of red. Enjoy with friends and family or for an autumnal dinner party. You'll find this on our festive menu across Sandbanks, Barnes, Marlborough and Winchester from 25th November.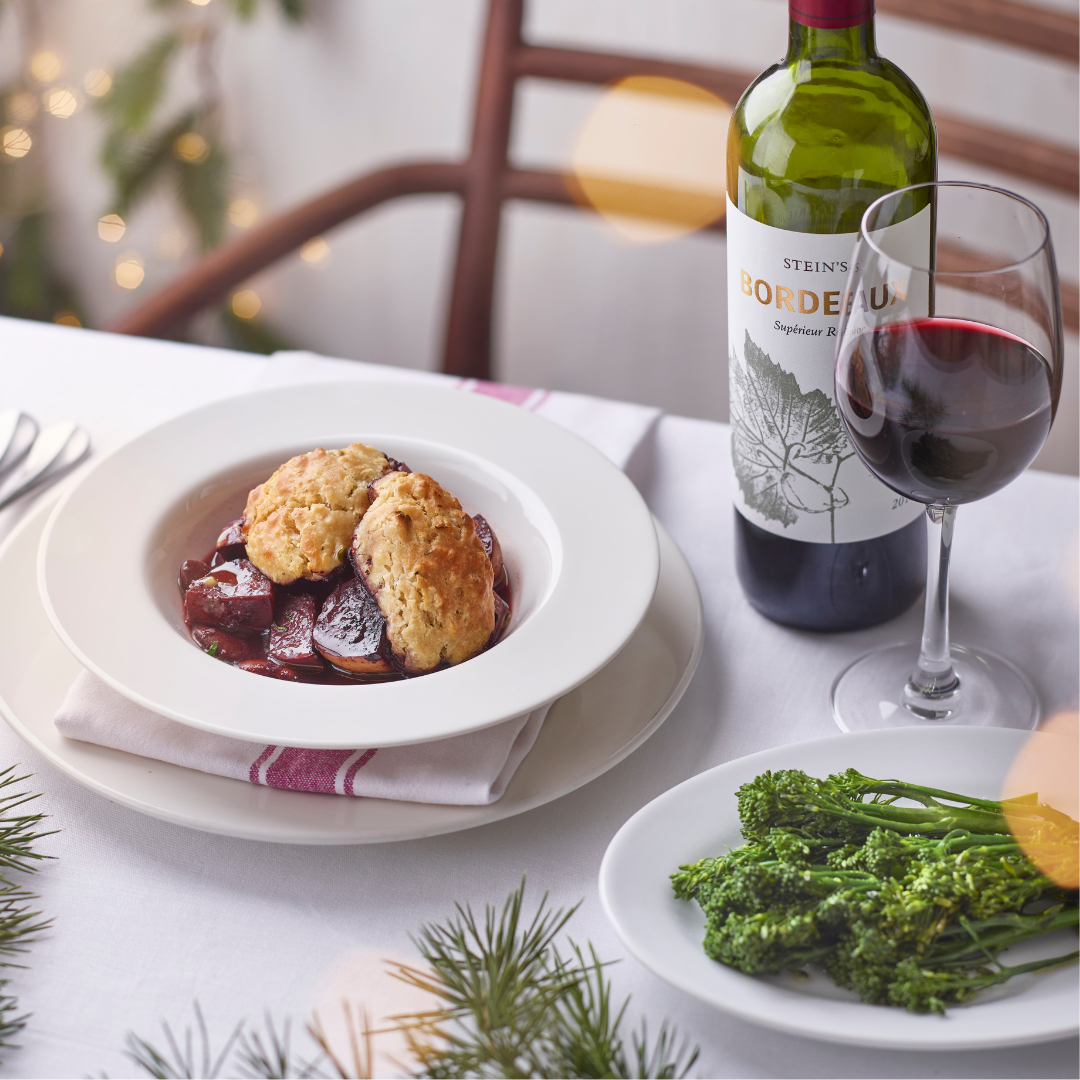 Lastly, Rick's gratin of chicken, leek, cider and potatoes, has become a firm favourite since featuring on his latest series. "I wrote this recipe for a series I filmed in Cornwall last autumn to tie in with a visit to a cider maker in Lerryn, near Lostwithiel. I wanted to make an all-in-one dish, as I know how popular they are, and the combination of chicken and leeks, bound together with double cream cider, then topped with potatoes and cheese, makes a perfect autumnal lunch or supper". Easy to cook at home, you can also enjoy this as part of our charity lunch menu at Sandbanks and Barnes now.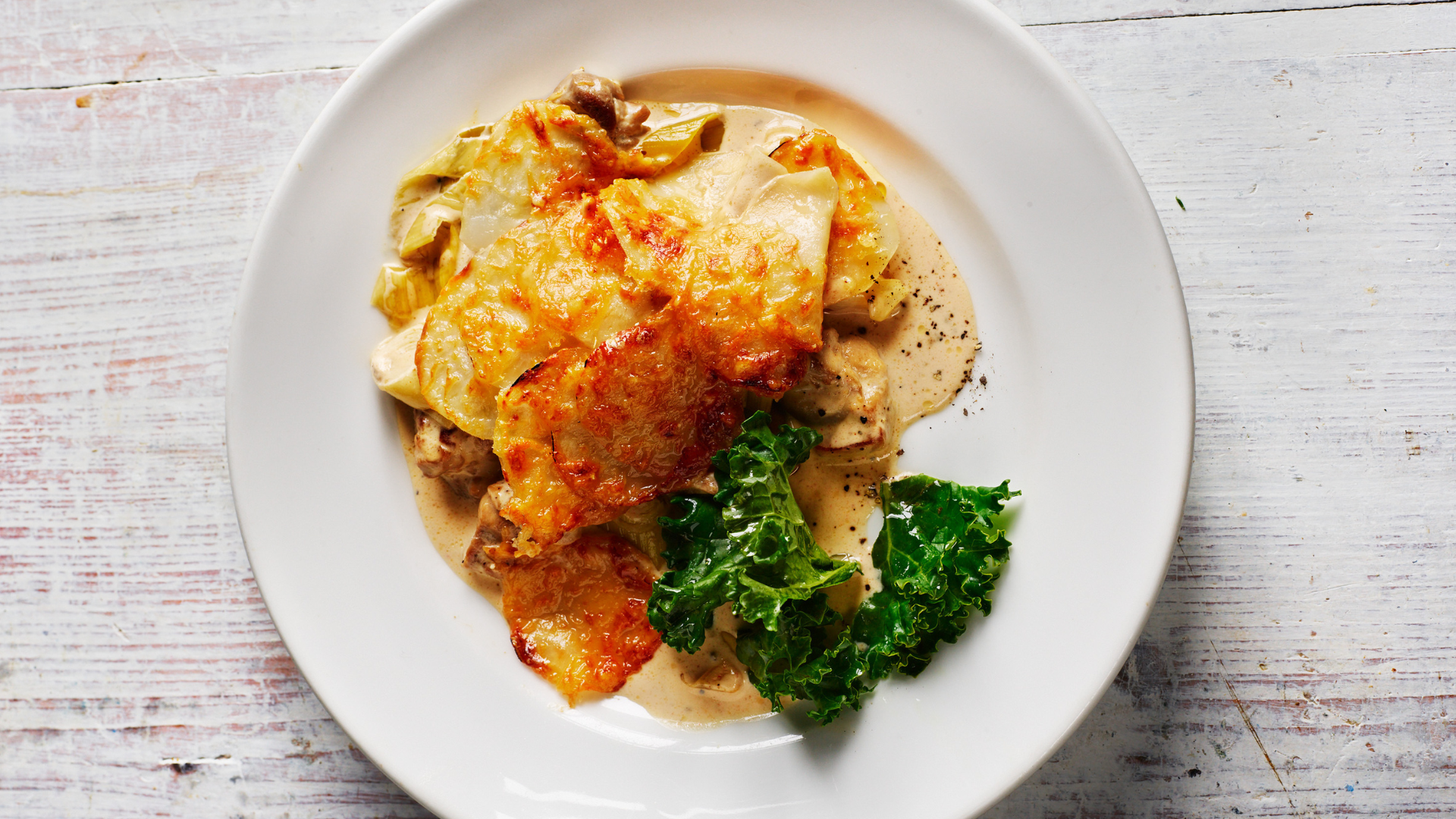 All these dishes and recipes can be found in Rick's new cookery book, Simple Suppers, and enjoyed on our restaurants menus in Padstow and beyond.