Stein's on Staycation – Photo competition
08.04.2021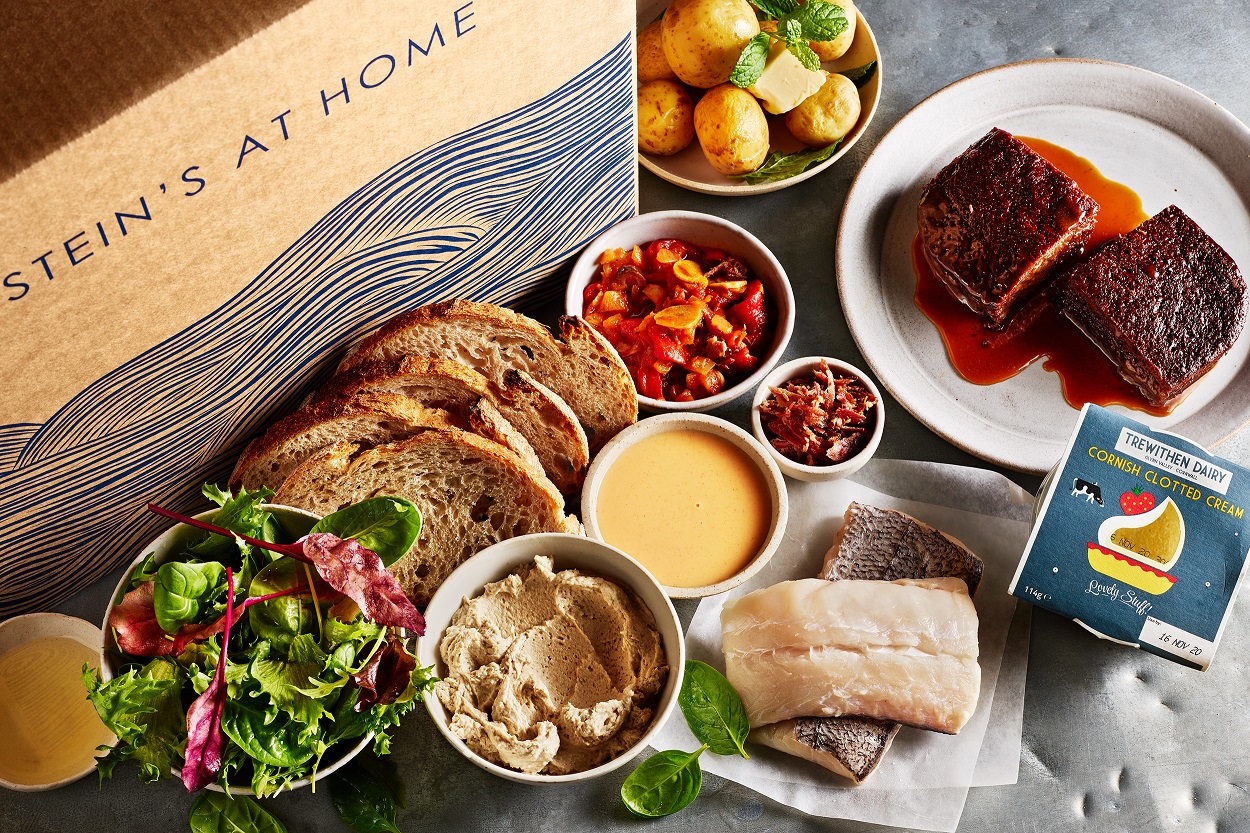 Until recently, our popular meal boxes have been very much an 'at home' experience, but now you can enjoy your Stein's menu box on staycation too as we can deliver to all holiday cottages with a postcode across the UK.
Whether you're taking in the picturesque views of the Scottish Highlands or soaking up some culture in central London for your summer holiday this year, why not order a Stein's at Home box to enjoy with your friends and family? To mark the end of lockdown, we are running a Stein' s on Staycation photo competition and the lucky winner will get their staycation accommodation paid for.
Using British produce, Rick's famous recipes are delivered nationwide ready for you to finish off and serve both at home and away. As long as your holiday accommodation has cooking facilities and some basic equipment, you've got all the tools needed to prepare and enjoy the entire Stein's at Home range whilst on holiday.
To get involved, all you need to do is order a Stein's at Home box while you're away and take a picture of you and your friends or family tucking in. The more creative the better, so get your thinking caps on and your cameras out. Location is a key factor here; any kind of accommodation will count as long as you're somewhere in the UK – in fact the more unusual and fun the better! We want to see your best efforts so whether you're in a caravan in Cornwall, a yurt in Yorkshire or a tent in Teesside get your Stein's at Home box ordered and your camera at the ready.
The winner with the most inventive picture will have their staycation accommodation reimbursed. Upload your image to Instagram or Facebook to enter, tagging @ricksteinrestaurants and using #Steinsonstaycation.
Order your Stein's on Staycation box
Terms and Conditions
The Steins on Staycation competition will be running from 12 April – 6 September 2021. Any entries submitted before or after this time will not be considered.
The winner will have the full cost of their staycation accommodation reimbursed, up to the value of £2,000. Booking confirmation/evidence of the cost of accommodation must be provided in order for the winner to be valid. If evidence cannot be provided proving the cost of the accommodation, an alternative winner will be selected.
All entrants must tag Rick Stein Restaurants on facebook or @ricksteinrestaurants on Instagram in the image and use #Steinsonstaycation in order for their picture to be considered. 
The winning entrant must have been on holiday somewhere in Great Britain and ordered a Stein's at Home box.
Tag @ricksteinrestaurants in the image and use #Steinsonstaycation
Tag your friends and get them all involved!