We love ice cream!
06.08.2013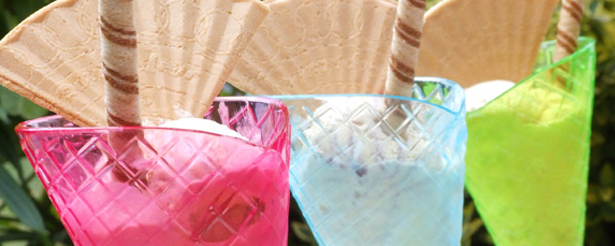 When you are enjoying the Cornish summer sunshine there is no better treat than a real dairy Cornish ice cream. There is something very satisfying about delving into your carefully chosen flavour and then eating it at speed before it melts all over your hands!
We know that good ice cream makes for a great summer holiday, so we carefully taste tested lots of flavours with our local food hero Treleavens Ice Cream.
They've been making ice cream for over 15 years in Looe, on the south coast of Cornwall, and their artisan-based method creates the perfect creamy and silky ice cream.
We love their ice cream because it is made with Cornish milk from Trewithen Dairy, they have fantastic flavours and toppings and do as much as they can by hand using traditional methods.
Here's how they make it:
Step 1 – Milk and cream is delivered daily from Trewithen Dairy in Lostwithiel.
Step 2 – They mix milk and sugar together and add some top secret ingredients.
Step 3 – The mixture is chilled
Step 4 – Fantastic flavours are added and air is naturally folded into the mixture making a really creamy taste and texture.
Step 5 – The ice cream is put into tubs with lovely local toppings added by hand.
As well as selling Treleavens ice cream at Stein's Deli we also use it in our restaurants with our desserts.
Tell us your favourite flavour?